We proudly wholesale wines to many fantastic restaurants, bars and pubs in Brighton and Hove, Lewes and further afield in West Sussex too.
We have great relationships with these venues and offer bespoke lists depending on their requirements. 
We offer team training sessions and events too. We love collaborating on wine lists, wine flights and strive to seek out new and interesting wines and spirits for each account. We have an extremely wide range of wines, many exclusive to us in this area/country, so are effectively a one stop shop. 
We are very conscious of no one having the same wines if close to one another and are very transparent on how we work and who we work with. 
Our aim is to provide a personal, efficient and great service with likeminded people. 
Here's a list of local business who stock our wines: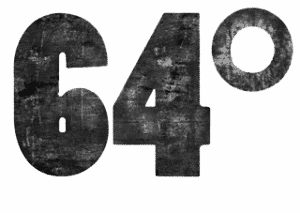 64 Degrees
Tucked away in the Brighton Lanes, 64 Degrees is a small restaurant with an open kitchen by Great British Menu 2017 winner chef Michael Bremner, serving creative tasting menus using fresh, local produce.
Brighton Little Theatre
a thriving, leading not-for-profit theatre company who stage at least 10 plays a year in our very own little theatre in the heart of Brighton. They are made up of a membership of enthusiastic and dedicated volunteers who strive to produce a consistently high standard of theatre.
https://www.brightonlittletheatre.com/
Bom Banes
Bom-Bane's is a licensed cafe-restaurant run by musician Jane Bom-Bane and situated in the Brighton (not the Hove) George St. It features delicious Belgian and other European dishes, along with the Aesop's Tables, Tablerone, TurnTable, Twenty-Seven Chimes Table, Uns-Table and Water Table. It's great fun and a secret gem of this City. 
Bristol Bar
Simon & Alan, owners and ' hands on' landlords of The Bristol Bar welcome you to Kemp town's famous pub with panoramic sea-views and spectacular sunsets. Great home cooked traditional bistro food, fine wines and beers all served by their friendly team in a relaxed and stylish bar. 

http://www.thebristolbar.co.uk
Caccia and Tails
A menu of street pasta dishes and New York Italian classics are made fresh on site every day for you to eat in or take out. Fresh homemade pasta and sauces are also available to take home to cook for supper. From the founders of Spaghetti Junction in Lewes.
Depot Cinema
Depot is an independent community cinema and cafe-restaurant with education facilities, created and operated by the charity Lewes Community Screen.
It takes its name from its site, which was originally a GPO depot and, more recently, a Harvey's Brewery depot. The project was the brainchild of Carmen Slijpen and Robert Senior, two Lewes residents who share a passion for cinema.
Lewes Community Screen aspires to create a venue that serves as a focal point for the local community, not only in the area of film but through a wider range of art forms.
Dilsk is an elegant and relaxed fine dining restaurant with a focus on sustainable food, meticulously sourced from ethical growers & local producers, in and around East Sussex. An expertly crafted culinary voyage from beginning to end, an experience through the chef's tasting menu, taking inspiration from the South Coast.
Located within the iconic Drakes Hotel, on Brighton seafront, Dilsk is the first joint venture from chef Tom Stephens and front of house manager Madeleine Riches, who between them boast an impressive 40 years industry experience. 
 The Farm, Hove 
A hidden back street gem, just off Western road in Hove. Serving delicious food, beer, wine and spirits.
Fourth & Church
Fourth & Church is a supeerb neighbourhood restaurant and wine bar for those who love interesting wines and great tasting food. You can visit them and take wine home from their shop or sit down for an excellent meal or a casual bite and a drink. They have a huge range of sherries. 
Geese
The Geese is a fresh and vibrant, yet warm and welcoming pub in the Hanover area of Brighton.
They do the best sausage and mash in town and delicious wines from us at butlers.
Ginger Pig
Listed as one of the Top 10 Pubs in the UK by GQ, they serve traditional food sourced from Sussex's finest suppliers. their menus are updated regularly offering fresh inspiration and seasonality. They also serve a separate bar snack menu and mix seriously good cocktails.
The Grand Hotel Brighton
From the effortlessly stylish Cyan Restaurant & Bar to the sunny sea-facing Victoria Lounge, Bar and Terrace, The Grand Brighton offers an exceptional culinary experience to suit all.
From lunch to afternoon tea, or dinner, or numerous cocktails, The Grand Brighton is a great choice.
Heritage  
Heritage is one of Sussex's finest rural destination venues - a beacon of quality food, drink and hospitality. Celebrity Chef Matt Gillan heads up the kitchen. With the amenities of a hotel and the warmth and comfort of a countryside pub, their main emphasis is hospitality, creating the most memorable experiences for each guest who walks through our door.
Juniper is small independent cafe, bakery and restaurant. Serving fresh, seasonal dishes, throughout the day as well as offering in-house made bread and a wine list always ready and waiting. Good things, simply done. 
Winter Opening Times - Wednesday - Saturday     9am - 4pm
Kitchen times - Breakfast served from 9am - 11:30 Lunch served from 12pm - 3pm
https://www.juniperarundel.co.uk/
​
Kemp Thai
Located in the heart of Kemptown, Kemp Thai are able to deliver across most of Brighton & Hove*. They take pride in bringing you a true taste of Thailand. Using the freashest, high quality produce & the finest authenic ingredients.
Order food online from Kemp Thai! Their website is easy to use, fast and convenient. Try their new, online website which contains their entire takeaway menu. This is our go to take away and it's consistently great! 
La Choza
The lively creation of lifelong foodies and friends Aoife Sweeney and Annie Gelpey who share a passion for all things Mexican from Frieda Kahlo to tequila. On a mission to bring the authentic taste of Mexico to their seaside hometown they make frequent inspiring tasting tours to Mexico where the duo roam markets, eat at street stalls and share meals with locals. They have brought the best recipes home with them and created a menu of outstanding and, most importantly, authentic Mexican delights.
The Old Market
The Old Market is an independent theatre and venue, funded and managed by artists. We aim to provide an excellent framework for, and to encourage, the presentation and production of the arts.
TOM's Bar is an important part of The Old Market, and we don't like to think of it as 'a run-of-the-mill, pricey theatre bar'. As such, our prices are similar to those of other local bars, our service is always personal, and unlike most, we promise to stay open after your show. TOM's Bar is a place to enjoy, to discuss and to take in the atmosphere each event brings.
We're proud to serve a great range of high quality refreshments. You'll find some familiar products but also many from independent, local producers too. Welcoming staff serve a range of wines, draft beers, spirits, ciders and snacks; the ideal accompaniments to your evening.
TOM's Bar also provides an intimate setting for smaller events, and for show previews too exclusive for the Main House.
Open Bakery
A truly authentic bakery, honouring traditions and customs from bakeries across Europe.
Our friendly neighbours who send the irresistible waft of baked goods over the road to the wine shop. Now we are sending some wine their way! 
Palmito
Palmito is a tiny informal 20-seater restaurant located in a former takeaway close to the Brighton-Hove border on Western Road. It was born out of a desire to create a real market-style place in Brighton. Simple and eclectic open fire cooking with a handpicked selection of wines and Latin inspired cocktails.
PizzaFace
It's hard to find a good pizza. But good pizza isn't hard to do. With great ingredients, a proper oven, and a bit of practice, it's actually pretty simple.
Pizza Face use fresh veg delivered daily, the best meats that they can find, and Sardinian '00' flour, and cook it all properly in a 300 degree stone-based oven.
Good pizza is as simple as that, and that's what we do.
Proper Cycling
At Proper Cycling & Coffee (owned by Cassie's step brother Ross) they have brought together a team of Cyclists, Mechanics, Bike Fitters, Baristas & superb coffee all under one roof.
If you are looking for a new bike or accessory, want to relax with a coffee, grab a pre or post ride snack whilst your lights & GPS recharge then we can help... you don't need to be a cyclist to enjoy what's on offer here either!

http://www.propercycling.co.uk
The Rose Hill
Run by artists and musicians, The Rose Hill is an independent venue, recording studio, label, creative hub and co-working space. Nestled in the heart of Brighton, they curate a monthly programme of adventurous music and performance, supporting artists, curators and community projects.
https://www.therosehill.co.uk/
Round Georges
The Round Georges is a warm and friendly local, who pride themselves on being a 
meeting place for the community.
https://www.theroundgeorgesbrighton.com/ 
Sugardough Restaurant
Sugardough restaurant and bakery in Brighton's picturesque Lanes sell delectable cakes, pastries and bread as well as modern British dishes with European and levant influences in a beautiful, informal setting. All of their bread, cakes and pastries are handmade daily at their Hove bakery, then delivered to the Lanes every morning. Seasonal, ever-changing menu is available all day. There is a small wine list and some fabulous cocktails to indulge in – perfect for brunch or a long lunch.
https://sugardough.co.uk/sugardough-brighton/
Wild Flor
Bringing together a high-spec team of food and drink aficionados, Hove's Wild Flor is the first restaurant from former Cin Cin manager James Thompson, wine expert Robert Maynard, and front of house manager Faye Hudson (also James' wife). 
Maynard's carefully curated wine list has been designed with pairing in mind, but he's also put together some slightly more exciting options for seasoned wine connoisseurs looking to sip down something a little different with their evening meal. 
We are proud to be part of the Sussex Shortlist by Restaurants Brighton, a brand new Sussex wholesale supplier directory, dedicated to championing local produce while considering everyone's carbon footprint. It serves as the go-to guide for restaurants and chefs in Brighton, Hove, and Sussex, providing a curated selection of Sussex suppliers. Whether you're searching for a Sussex vineyard or wine supplier, artisanal cheeses for your cheese boards, or sustainably sourced meats, Sussex Shortlist showcases a diverse range of high-quality local products. By supporting these Sussex wholesale suppliers, businesses can contribute to the growth of the local economy and reduce their environmental impact.