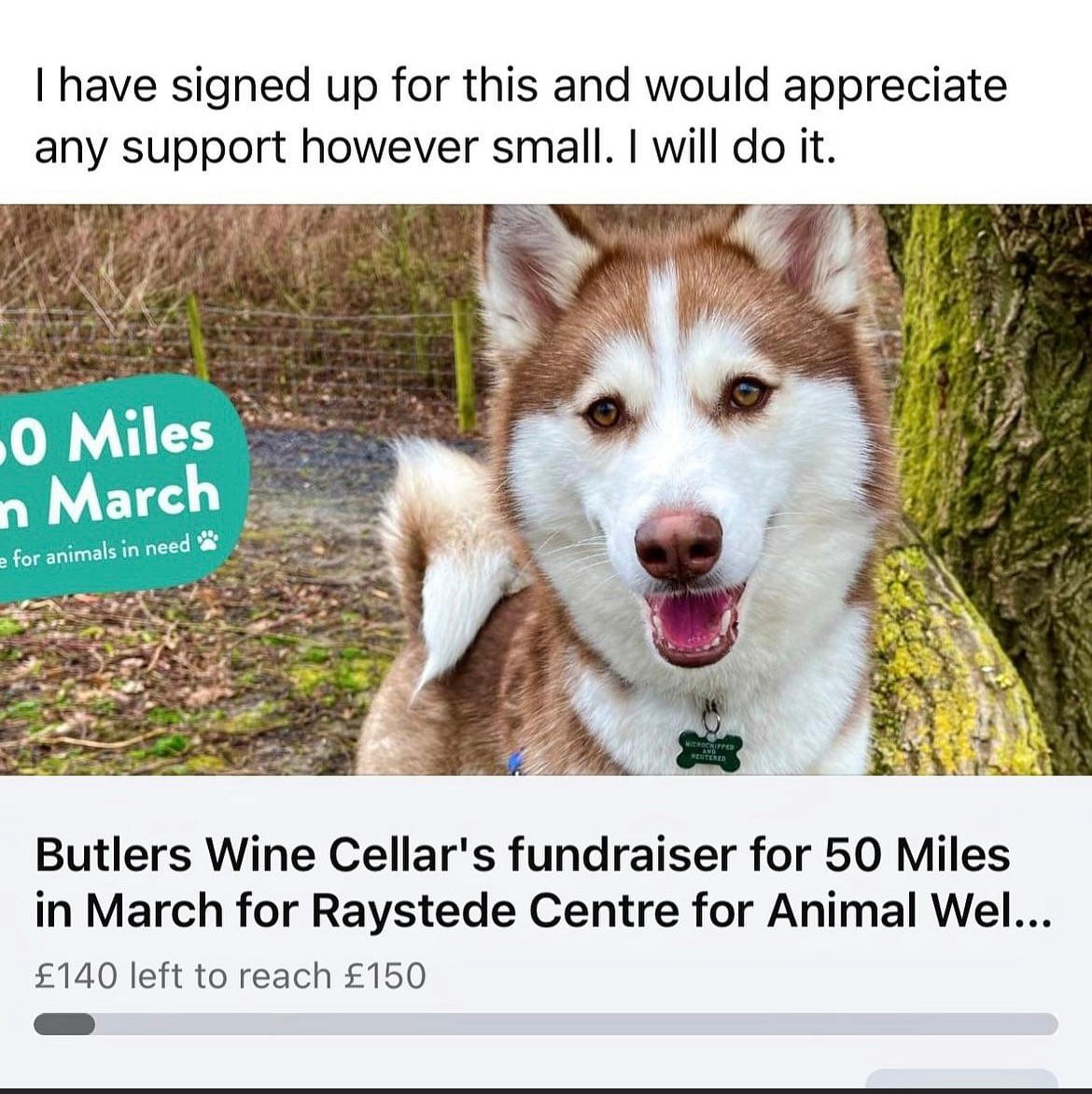 I've signed Henry and I up for the 50 Miles in March for Raystede Centre for Animal Welfare...
This means we will both be walk/running 50 miles each in March.  I hate running. Thankfully I am hoping to have a canine companion to join me on this epic ordeal. 
As I'm sure you are aware animals are suffering a lot at the moment being impacted by the cost of living crisis. Animal rescues, shelters and charities are in desperate need. 
I want to take action and make an impact. 

Raystede Centre for Animal Welfare is based in Ringmer not far from us in Brighton. They are an excellent resource in Sussex who for 70 years have 

worked to alleviate animal cruelty, rescue, rehabilitate, rehome and provide sanctuary for animals in need.



I urge everyone to go and visit them and check out what they do, also consider them if you are looking for a new addition to the family as they have some gorgeous animals looking for homes. 
Our target is to raise £150 each and we would love your help. Whether you donate £5 or £500, every bit counts. 
We want every animal to have the best possible life and we do everything we can to make sure animals are safe, healthy and well cared for.

Please click the link below to donate or follow the links on our facebook or website.
Thank you as always for your support.