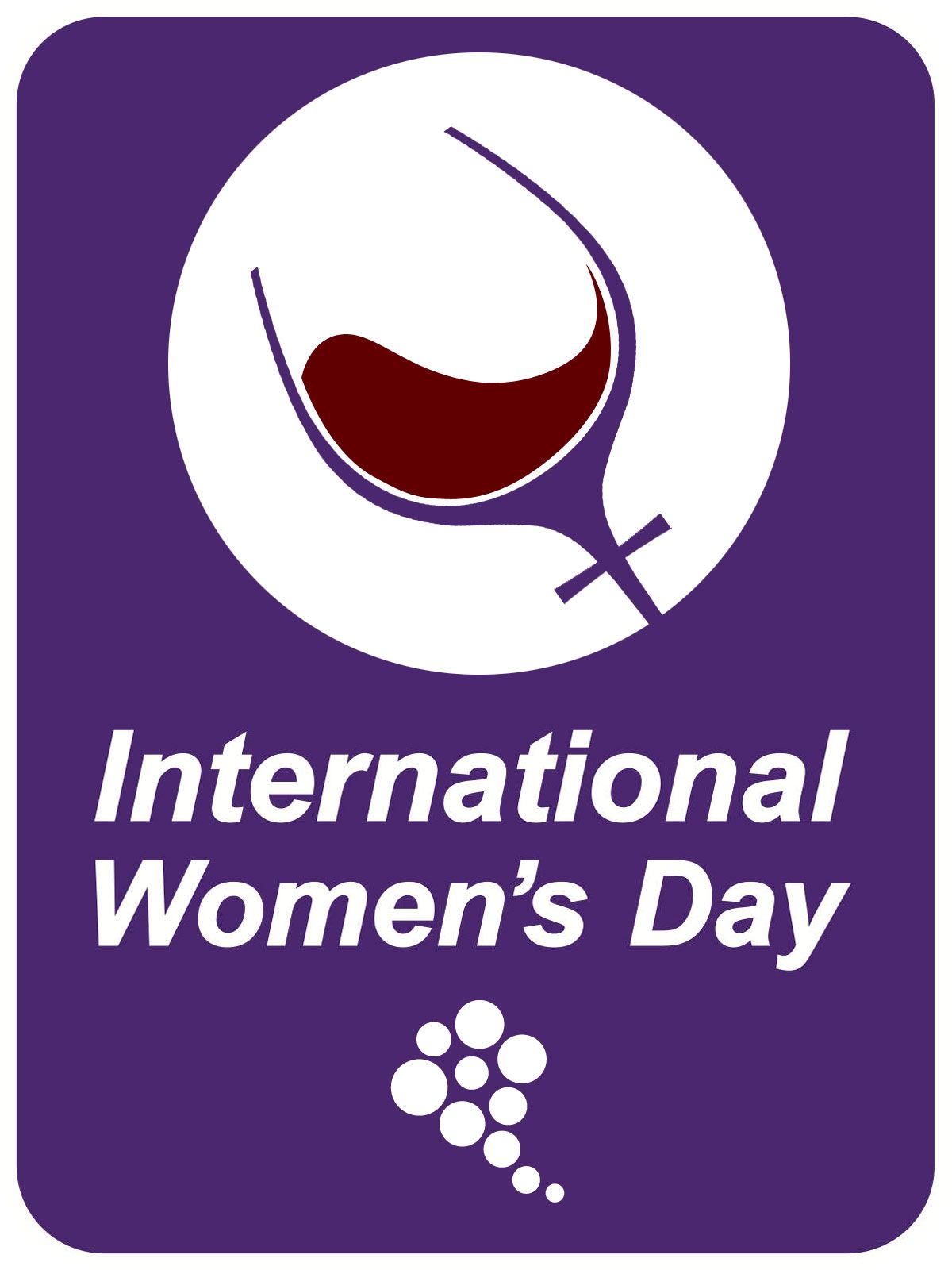 International Women's Day
International Women's Day is a global day celebrating the social, economic, cultural and political achievements of women. The day also marks a call to action for accelerating gender parity. Significant activity is witnessed worldwide as groups come together to celebrate women's achievements or rally for women's equality. 
Marked annually on March 8th, International Women's Day (IWD) is the perfect time to celebrate all of the women leading the way in the wine industry.
Anyone who knows us knows how much we love Portuguese wine and Filipa Pato is one of our favourite Portuguese producers. It is no surprise to find Filipa involved in wine, she was immersed in the scene from an early age, thanks to the success of her well-known father, Luis. Rather than fall straight into wine production she chose to study chemistry before travelling and gaining wine-making experience in Bordeaux then in Argentina and Australia. When she returned to Portugal she decided, with her father's encouragement, to set up on her own rather than join his business.
We have an extensive range from Filipa however one of our favourites is Filipa Pato Blanc de Blancs 3B NV - A blend of native varietals: Bical, Cercial and Maria Gomes. The wine spends 9 months in bottle before release. Apples and soft ripe citrus fruit and delicate orange blossom. A clean and crisp wine with rounded honeyed notes as the wine develops in the glass.
Another Woman we feel needs to be showcased is Jolette Steyn. Jolette holds a BSc and MSc in Oenology & Viticulture, having completed her studies in South Africa and Europe. She has thirteen harvests under her belt, speaks four languages and was the winemaker at Steenberg Vineyards in Constantia for about 3 and a half years before joining the Wine Cellar team in 2018. She now has her own wine project on the side, with the 2018 vintage being her first solo flight. Jolette's philosophy centres on a profound respect for the traditions of the viticultural community whilst simultaneously focusing on creativity and innovation within the wine and vine spectrum. Make wine, not war!
We have her flagship solo venture to offer, The Vineyard Party I'm Your Huckleberry 2018- Just over 1000 bottles of this Stellenbosch Semillon were produced. The wine has 30% skin contact for 10 days with stems, and 70% whole bunches pressed then put into old oak for fermentation and ageing. An unusual, orange wine, lightly golden in colour. Dried orange peel on the nose with apple, white pepper and sweet spice on the palate.  A vibrant, textural wine with a fresh yet savoury finish.
At the helm of one of Frances most successful and well regarded wineries, Agnes Paquet. Not just your average Burgundy producer, Agnes did not simply coast by on the generations of winemaking experience handed down by her family. Although the family have been growing in the region since the 1950's she is the first to make wine from their own fruit. After finishing business school she made a quick turn into wine production. Agnès recalls, describing her 21-year-old self as "a bit crazy." She went back to school for nine months to learn the basics of winemaking, though the most profound lessons were ultimately learned by simple trial and error.
Her wines are innovative and interesting especially Ali Boit Boit Petillant Naturel Domaine Agnes Paquet NV- made from the Aligoté grape variety. The wine is made in the Méthode Ancestrale style, where the primary fermentation is stopped by chilling. The wine is transferred to bottle and the fermentation process resumes, creating the bubbles. The yeasts are unable to work beyond a certain density so the alcoholic fermentation stops naturally. The resulting wine has a low ABV of 8%. It is crisp and fruity with refreshing acidity.
A South African superstar worth noting is Berene Sauls of Tesselaarsdal winery. Berene came from a farming community that was 23km away from Walkers Bay - a famous wine area in South Africa. Her grandmother farmed goats and she and her mother would walk over the mountain range to the nearest trading town, Stanford, also another winemaking area. In 2019 after 15 years experience in the winemaking business, she bought a piece of property in Tesselaarsdal with the intention of erecting vineyards in her childhood home - with a tasting room, cellar, storage. Her dream was to be a part of the Tesselaarsdal economic revival.
A favourite of hers we have is the Tesselaarsdal Chardonnay 2021 - named after the historic Overberg farming hamlet of Tesselaarsdal where Berene was born, a descendant of the freed slaves who were bequeathed the land of the Tesselaarsdal valley by former Dutch East India Company soldier Johannes Tesselaar's widow in 1832. Crisp acidity and lean minerality underpin notes of melon and tangerine fruit and accents of lime blossom. A triumphant expression of terroir, this medium-bodied, cool climate wine is both silky and fresh and it boasts a long, elegant finish.
Another South African Pioneer is Ginny Povall. Located in the picturesque Devon Valley, American native and self-taught winemaker Ginny began Botanica Wines. After falling in love with the beauty and the people of Stellenbosch while visiting on holiday in the region, Povall made the decision to leave the hustle and bustle of New York City and embark on an exciting new project. In 2008 she acquired Protea Heights Farm, the area's first farm to cultivate the indigenous protea flowers for export. Ginny continues to maintain the farm's long-standing tradition of commercial protea cultivation, but in 2009 and 2010 planted five hectares of organically farmed vines which are now producing wine.
A fantastic bottle we recommend picking up of hers is - Chenin Blanc, The Mary Delany Collection 2021. The vines for this Chenin Blanc are grown in the Cederberg Mountain range in central South Africa. After fermentation, the wine was left on the fine lees in a mixture of stainless steel tanks and oak barrels for 9 months. the wine is full of pear, citrus and stone fruit flavours, mouth-watering acidity and a mineral core.
It's not just wine where women are making big strides, the spirits industry is also seeing diversification and one of our in-store favourites is the product of an incredible producer, Carmen O'Neil. Nestled in an East London archway Carmen has been creating memorable Gins and Vodkas since 2016, 58 and Co are dedicated to sustainability and producing straight forward spirits that are meticulously crafted to the highest level.
We stock their apple and hibiscus gin but we know Cassie's preference is their Triple Distilled Vodka 40% - This vodka is made with 100% British wheat spirit and nothing else. It's a smooth and incredibly clean taste with a hint of clotted cream and biscuit.
Try with soda and a twist of lemon.
Perfect for a classic Martini:
Ingredients:
60ml English Vodka
10ml Dry Vermouth
Method:
Stir over ice and strain into a chilled Martini glass. Garnish with a twist of Lemon or an olive. 
If you would like to get to know even more exciting women in the wine industry check out https://www.thefemmevine.com/the-women an amazing website dedicated to highlighting the contribution and innovation of women in wine.
Happy International Women's Day!