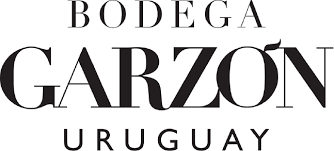 Bodega Garzón is a family-owned winery on the Atlantic coast in southern Uruguay. They pioneered viticulture in this area over 10 years ago, and have since become the standard-bearer for premium wines from Uruguay.
In November 2018, their pioneering status was recognised by Wine Enthusiast with the 'New World Winery of the Year' award! Pretty impressive. This year they were voted by Drinks Business the #2 vineyard in the world for their vineyards and wine tourism offering. The huge development iat the vineyard includes a luxury hotel and members' club!
The winery is designed in a sustainable pattern, which means, it makes maximum use of natural resources such as wind and the natural climate to produce authentic and historic wines. There are enough facilities in the winery which make maximum use of the wind and photovoltaic energy to produce the finest quality wines.
In 2007, owner Alejandro Bulgheroni invited consultant winemaker Alberto Antonini to visit his 700 hectare olive farm situated between the small town of Garzón and the beach. Over the past 10 years, these rolling hills have been planted with olive groves and vineyards, with 12 grape varieties now planted on the estate.
Estate Cabernet Franc/Tannat 2017
As well as providing top notch tourism experiences, they make damn good wine. This vibrant blend is packed with aromas of plums and raspberries and just a hint of sweet spice. Fresh and round on the palate, this is a very pleasant, food-friendly wine. This is a full-bodied wine, with mature tannins complementing the dark juicy fruit and mineral notes. Striking and powerful.
We love this wine. Brilliant value.
CLICK HERE to get yourself a bottle!