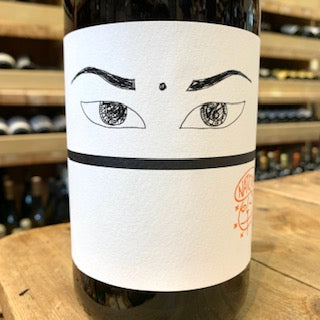 We were very pleased to be included in an online tasting this week with Daniel Niepoort. We have previously hosted his father Dirk and brother Marco in the shops, we are starting to feel like we are part of the Niepoort family.

One of the wines we tasted which we have stocked for a while is the Nat Cool Baga, a wine which we have highlighted in the past, and think is brilliant. It is part of a range of wines from a new Nat Cool movement. Dirk has established this with other producers.

It is Dirks interpretation of a natural wine. The rules are that there are no rules. The wines should represent a sense of place, be organic, light and fresh in style and come in a one litre bottle so you don't run out.

This particular wine is made from the Baga grape, from the Portuguese region Bairrada. Baga is a typically small berry with thick skin, so can sometimes be impenetrable when young, and have tough tannins.

This has been made to highlight its freshness and perfumed aroma, and it isn't high in alcohol, so one litre isn't a problem! We recommend you serve this slightly chilled.

We thought this would make a good father's day present, Daddy nat'Cool.

The wine is discounted by 10% while stock lasts.