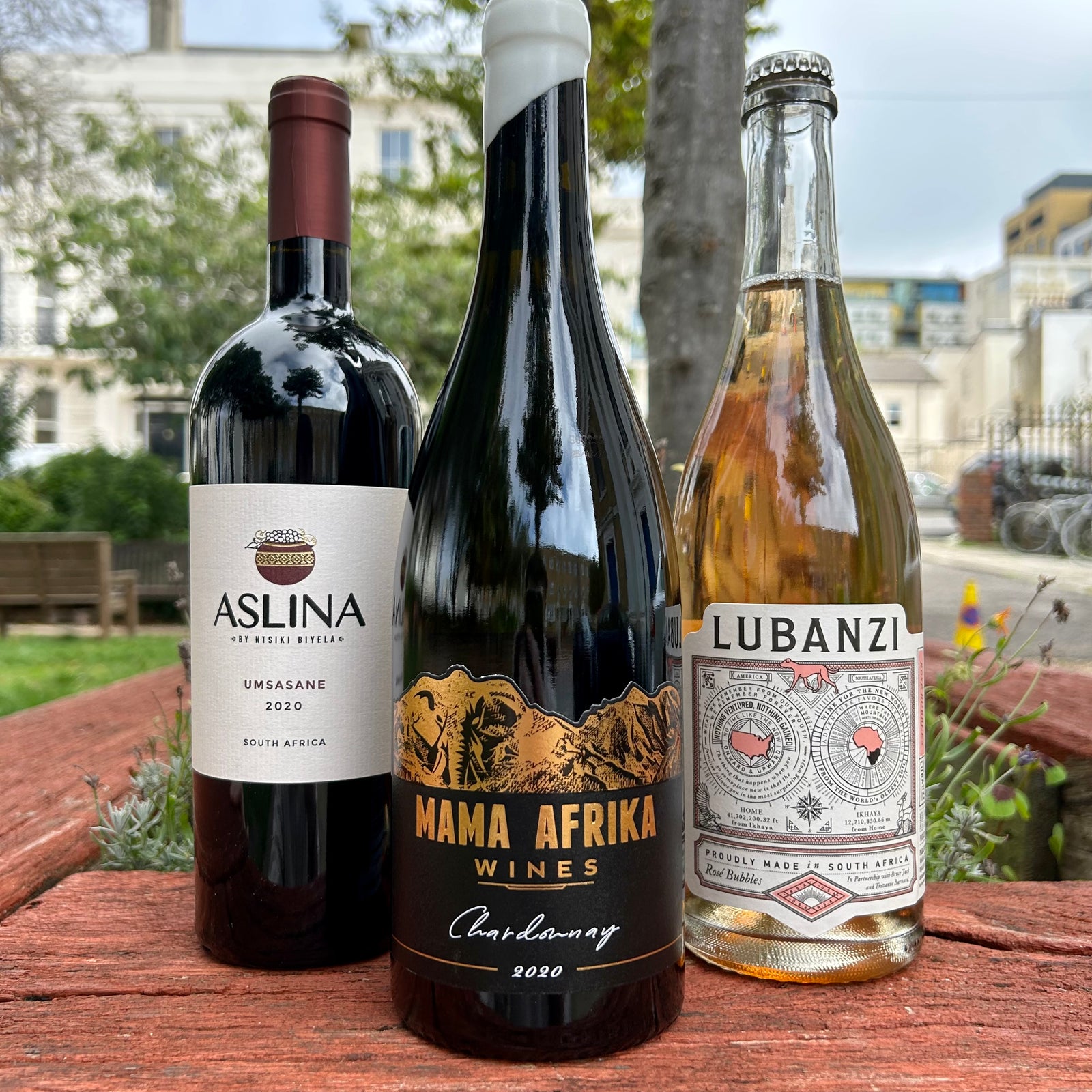 Africa, a land of diverse cultures and untamed landscapes, has long been a source of inspiration for many artistic and cultural endeavours. In recent years, the world of wine has found itself captivated by the talents and stories of African winemakers who are not only crafting exceptional wines but also redefining the industry's landscape. This post aims to highlight the remarkable journeys of some of these African winemakers and underscore the importance of indigenous people having access to wine production.
Ntsiki: A Journey from Mahlabathini to International Acclaim
Ntsiki, a woman hailing from the rural village of Mahlabathini in KwaZulu-Natal, has emerged as a beacon of success in the world of winemaking. Her journey began with humble origins but was fuelled by her determination and passion. After completing high school in 1996, Ntsiki worked as a domestic worker before receiving a life-changing scholarship to study winemaking at Stellenbosch University in 1999. This opportunity marked the turning point in her life, leading her to graduate in 2003 with a BSc in Agriculture specializing in Viticulture and Oenology.
Ntsiki's dedication to her craft led her to become a winemaker at the boutique winery Stellekaya. However, it was a collaboration with Californian winemaker Helen Kiplinger, facilitated by the Wine for the World initiative, that ignited her desire to create her own wines. Honouring her grandmother, Ntsiki's brand, Aslina, is a testament to her deep connection with nature and her KwaZulu-Natal roots. Her achievements have been remarkable, earning her accolades such as Woman Winemaker of the Year in 2009 and recognition among Fortune's Most Innovative Women in Food and Drink in 2017.
One of Ntsiki's outstanding creations is the wine "Umsasane," which translates to "umbrella tree" in Zulu, symbolizing shelter, and protection. Crafted predominantly from Cabernet Sauvignon, with a blend of Cabernet Franc and Petit Verdot, this wine exemplifies remarkable structure and density. Its rich palate boasts notes of cassis, blackberry, blueberry, and fresh strawberry, complemented by subtle touches of wood smoke, clove, and hazelnut complexity.
Mama Afrika: Where Heritage Meets Winemaking
Drawing inspiration from the majestic mountains encircling the Boland Region in Worcester, Mama Afrika is a wine brand that perfectly encapsulates the essence of its African roots. The name pays tribute to a mountain in the Zwelethemba township, shaped like an elephant and a human figure gazing skyward. This mountain, known as "Mama Afrika," has been a symbol of strength and motivation for generations in the local community.
The creators of Mama Afrika were deeply moved by this symbol and sought to channel its unity and fervour into their winemaking. Mama Afrika Wines are always looking for the best terroir when sourcing grapes to produce the exceptional wines you will learn to love. This is a fundamental foundation for producing wines of the highest standard. There is no room for error and therefore it is of outmost importance to them that they use grapes from the highest quality. When these small pockets of grapes are identified they produce wine that needs minimal input and stay true to the variety. Their Chardonnay, matured with oak, reflects delicate orchard fruit flavours intertwined with tropical hints of melon and pineapple. Balanced by refined acidity and expertly integrated oak, the wine offers nuances of toast, butter, and vanilla, creating an indulgent palate that's truly exceptional.
Lubanzi: A Journey of Exploration and Collaboration
In 2014, two friends embarked on a transformative journey along South Africa's Wild Coast, guided by a wandering dog named 'Lubanzi.' This adventure left an indelible mark on their hearts, inspiring them to establish a wine business that would capture the essence of South Africa while producing exceptional wines. After months of meticulous crafting, Lubanzi was born. In 2016, inspired by this adventure, they relocated to South Africa to establish a wine business that would not only capture the allure of the country but also produce exceptional wines. Months were spent meticulously crafting their wines, fuelled by a vision of a socially responsible and globally-minded wine company founded on collaboration and exploration with local communities. With the support of partners like winemakers Trizanne Barnard and Bruce Jack, and designers Fanakalo, who became cherished friends and collaborators, they succeeded in giving life to Lubanzi.
Crafted exclusively from Cinsault grapes grown in Swartland, Lubanzi's sparkling wine exudes an airy and delicate effervescence. Its refreshing dryness and crisp character are accompanied by a charming pale pink shade, drawing from aromatic hints of wild cherry and ripe strawberry. The use of a crown cap instead of a Champagne cork provides convenient access, reflecting the brand's spirit of exploration and innovation.
Empowering indigenous winemakers is a shared responsibility
These stories of African winemakers like Ntsiki, Mama Afrika, and Lubanzi underscore the vital importance of granting indigenous people access to the world of wine production. It's a testament to the fact that talent knows no bounds, and with the right opportunities and support, incredible achievements can flourish. Indigenous winemakers bring unique perspectives, traditions, and flavours to the industry, enriching it with diversity and authenticity. Their stories remind us that fostering inclusivity and providing access to education and resources can lead to exceptional outcomes, not just for the individuals involved but for the entire wine-loving community. As wine enthusiasts, it's our shared responsibility to celebrate and uplift these voices, ensuring that the legacy of African winemaking continues to thrive, evolve, and inspire generations to come.