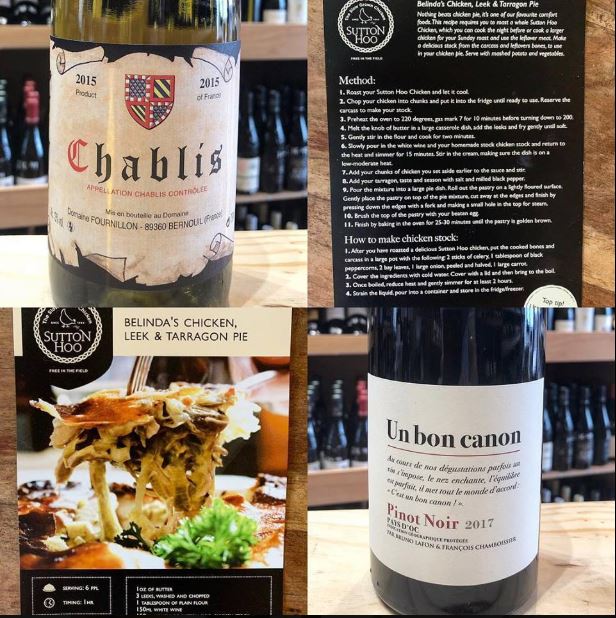 This week we have chosen two wines to pair with this delicious recipe from our friends and local butcher Bramptons in Kemp Town. I'm not sure who Belinda is but her recipe is brilliant and so are the team at Bramptons! I have chosen two wines we import to the UK to pair with this pie.
https://bramptonsbutchers.com/recipes/chicken-leek-tarragon-pie/
Chablis Fournillon (France) - £14.99
This is from a tiny producer we import to the UK, from very old vines. Its a round creamy Chablis with a mineral clean finish. Its great value and should work a treat with the chicken pie.
A wonderful clean and elegant Pinot Noir from the Languedoc in France. Full of ripe red berry fruit. A delicious spring/summer drinker and will be superb with the chicken pie or a bit of spring lamb.