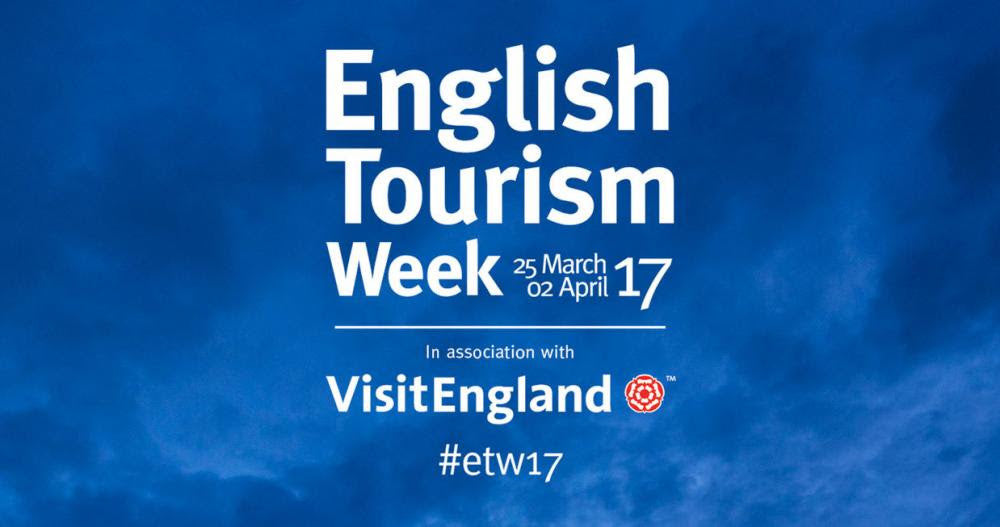 English Tourism Week 25th March - 2nd April is a campaign organised by VisitBritain which is an annual celebration of English tourism and gives us the opportunity to highlight the value of tourism in our City, and a great platform to kick start the Summer Season.
As the oldest Independent wine retailer in the city and huge enjoyers of Brighton and Hove and all it has to offer, we will be highlighting the english wine producers in and around Sussex and Kent throughout the week.
In both Butlers shops we will be offering 10% off all English wines bought throughout the week. We will open various bottles throughout the week for customers to taste, starting with Breaky Bottom Francine 2007 on Tuesday 28th March in our Kemp Town shop.
We would also like to take this opportunity to highlight and highly recommend some of our stockists around the city who will all have English wines and spirits on their wine lists ready and waiting for you to order and enjoy!
Fourth & Church will have one our favourite producers, Gusbourne, available by the glass and bottle throughout the week.
They will also have Plumpton's new release First Contact by the glass, a skin contact wine made at the college with an excellent label. Hoffman & Rathbone 2010 is also on the current wine list.
Gingerman Restaurants - Enjoy Gusbourne Guinevere and Ridgeview Estate by the bottle in all 4 restaurants:
http://gingermanrestaurant.com
http://thegingerpigpub.com
http://thegingerdog.com
http://thegingerfox.com
Pike & Pine - Enjoy the wines from Ridgeview Estate by the glass and bottle http://www.pikeandpine.co.uk
Semolina - Enjoy Ridgeview Bloomsbury and Cavendish by the glass and bottle or one of Linda's special cocktails using Blackdown Spirits.
http://www.semolinabrighton.co.uk
Curry Leaf Cafe will be doing a special English Tourism week menu including spicy fish and chips with masala peas with a glass of Ridgeview Cavendish or Fitzrovia at their Ship Street restaurant. At their Kemp Town site they will be doing the fish and chips with a war of the roses cocktail using Blackdown Spirits.
http://www.curryleafcafe.com
Pizza Face - Enjoy Court Garden Classic Cuvee by the bottle
http://pizzafacepizza.co.uk
24 St Georges - Enjoy Wiston Estate NV by the bottle
http://www.24stgeorges.co.uk
1847 - Enjoy Gaultsbrook by the bottle
https://www.by1847.com/brighton
The Geese Pub - Enjoy Ridgeview Bloomsbury by the bottle 16 Southover Street, Brighton
Roebuck Pub Laughton - Enjoy Wiston Estate NV by the bottle http://theroebuckinn.pub
Blanch House - Enjoy cocktails made using a range of English gins and spirits. Please do copy us in on all social media throughout the week especially if you visit any of these fantastic venus.
Follow us on Facebook @Butlers Wine Cellar, Instagram @ButlersWineCellar and Twitter at @ButlersWine
Please also use the following # to let English Tourism week know your all taking part. This is a real city collective promotion.
#etw17
#patontheback
#Brighton
#BrightonTourism
If you are looking for something to do we urge you to visit our friends at local wineries, they offer tours and tastings and its a lovely day out. if you need to make up numbers Henry and Cassie can always fill spaces:
Ridgeview
http://www.ridgeview.co.uk
Gusbourne Estate
https://www.gusbourne.com
Court Garden
http://www.courtgarden.com
Blackdown Spirits
http://www.blackdowncellar.co.uk
Wiston Estate
http://www.wistonestate.com/shop/wiston-brut-nv
Please keep an eye out for further Mothers day offers and Promotions, all including English wines from Sussex and Kent and spirits from Blackdown Spirits and our friends at Pollination Gin.