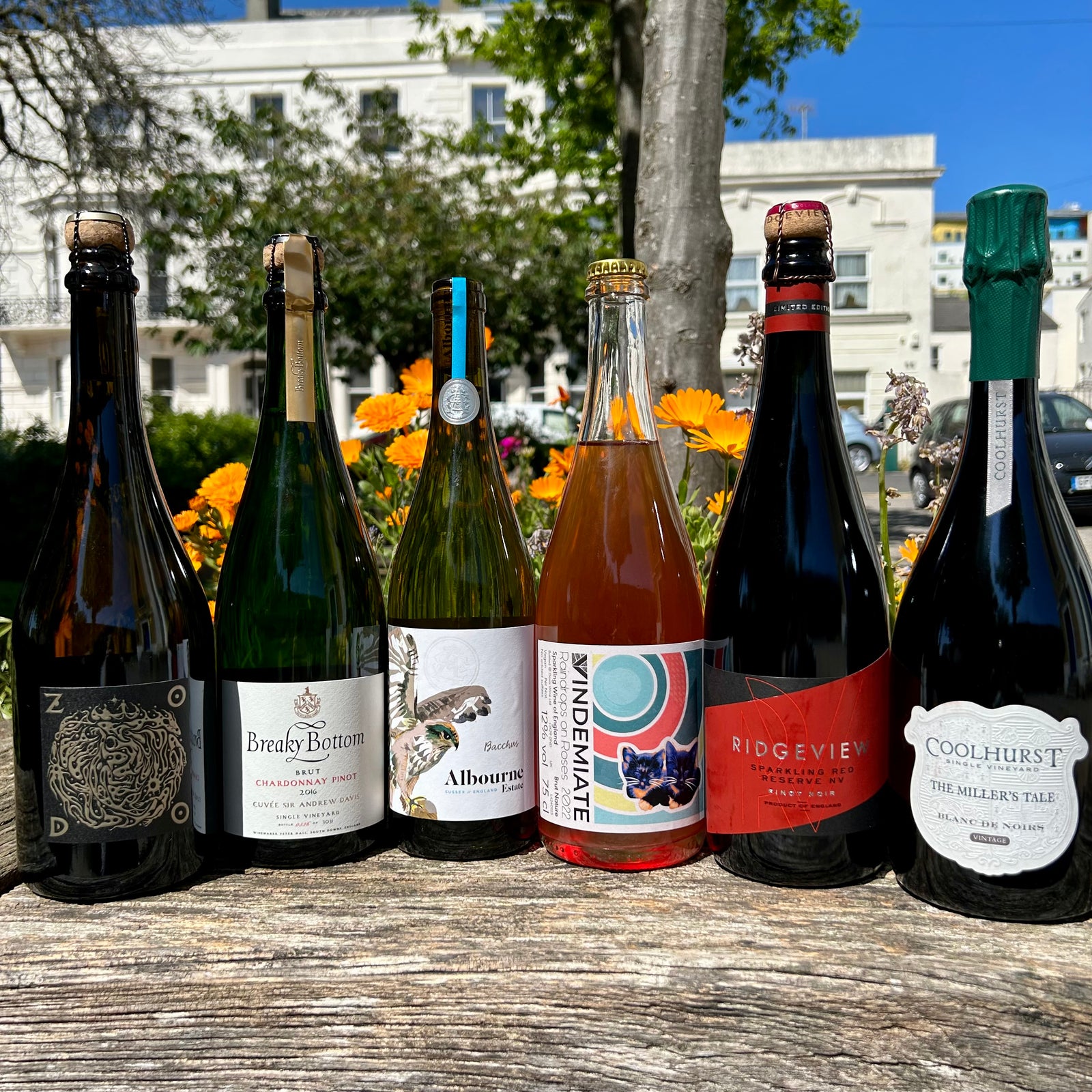 It's time to raise our glasses and toast to English Wine Week! Join us in celebrating the rich heritage and incredible craftsmanship of English wines. And what better way to do so than with the unparalleled range of English beauties at Butler's Wine Cellar?
We offer a diverse range that will tantalize your taste buds and take you on a journey through the English countryside. Let us all come together to celebrate the magic of English wines during this special week! Raise your glasses, tag your fellow wine enthusiasts, and visit Butlers Wine Cellar to experience the finest flavours that England has to offer.
Cheers to English Wine Week!
English Wine Week is here, and we have an exquisite delight to celebrate the occasion:
Vindemiate was created from a desire to make good for the environment and their customers and to make good wine. They are partnered with social enterprises and small scale 'garden' growers, who understand that working in true harmony with nature is often at odds with conventional, large-scale agriculture.
Wild cherry and pear drop with crisp red apple, white pepper, cranberry and blood orange dominating the palate. A juicy mouth-watering peachy finish means this this wine pairs perfectly with BBQ fish and summer salads. That said, food not necessary, pair with a sunny day.
Breaky Bottom are at the heart of this incredible movement that showcases the remarkable craftsmanship and character of English wines, and we are thrilled to have them in the shop.
This bottle is named after a previous neighbour of iconic winemaker Peter Hall that regularly bonded with him over their shared love of music (and Breaky Bottom wines of course)
A traditional Champagne blend that has a classic English acidity with a focus on baked apple with a slight honeyed note followed up with an unmistakable lemon sherbet finish. A must for impressing at any gathering.
It wouldn't be English Wine Week without highlighting a Sussex superstar.
At Ridgeview, they pride themselves on crafting exceptional sparkling wines, and this sparkling red is no exception. Indulge in a symphony of flavours that dance on your palate, combining the richness of red fruits with the finesse of effervescence.
This limited release Sparkling Red Reserve is made from the finest hand-picked Pinot Noir grapes, fermented on their skins. A rich, ruby red in colour with delicate aromas of cherry and vanilla, there are pomegranate and forest fruits on the palate.
Winemaker extraordinaire at Sugrue, Dermot, we think is among the very best. He is known for making the wines at Wiston Estate and makes wines for many other English producers. He's a bit of a legend and a great friend of ours. 
This is the first official release of a Sugrue zero dosage wine, which they affectionately call Zodo. A blend of 60% Chardonnay and 40% Pinot Noir the released wine has 1.6g/l of residual sugar and it is dry but not aggressive. Ripe and soft from time spent on lees, Zodo is a wine with fabulous balance. 
This is a great opportunity to experience the best in English winemaking!
Coolhurst Vineyard The Miller's Tale Blanc De Noirs 2018
Located in the heart of South Downs National Park, Coolhurst Vineyard is a true showcase in English winemakers' commitment to quality.
This Blanc De Noir is made from 100% Pinot Noir using the Traditional Method. On the nose, this wine is characterized by aromas of ripe red fruits, with a subtle hint of toastiness. On the palate, the wine is lively and fresh, with a creamy mousse and flavours of red fruit and citrus.
This wine is perfect for special occasions or simply as a treat for yourself. It pairs beautifully with seafood, particularly oysters, as well as light dishes such as salads and sushi.
Albourne Estate is a family-owned vineyard and winery overlooking the beautiful South Downs, just 8 miles from Brighton in the heart of the Sussex countryside. They craft small quantities of award-winning still and sparkling English wine using only our own sustainably grown grapes.
Bacchus is an exquisite and quintessentially English single varietal wine.. Embodying the characteristics of its varietal, this 2022 Bacchus is delicately pale, offering a refreshing and crisp mouthfeel with a captivating aromatic profile. While drawing comparisons to New Zealand Sauvignon Blanc, the Bacchus grape reveals a wider spectrum of aromas, influenced by each vintage and vineyard.
Scents that span from herbaceous notes of tomato leaf, basil, sage, nettle, and fresh grass to vibrant citrus expressions of lime zest, lemon, and grapefruit. Discover tropical fruit nuances of medlar, mango, and passionfruit, along with delicate floral hints of elderflower and honeysuckle. The intensity of these aromas can vary from bold and invigorating to subtle and refined.
Get down to Butler's this week and celebrate English wine in style. We are truly blessed to have our unique and exciting wine industry and it is only getting better so don't miss out on supporting some of the fantastic and talented producers out there that make it all possible. Cheers!