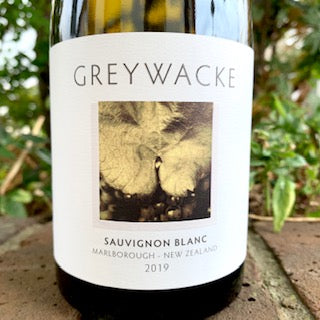 These wines hail from highly esteemed New Zealand producer Greywacke who are based in the Marlborough region in New Zealand. 
Kevin Judd is the mastermind behind the wines, having established Greywacke in 2009, after working as Cloudy Bay's first chief wine maker for 25 years. 
The name comes from the high prevalence of Greywacke river stones strewn across the vineyard sites. 
His entry level Sauvignon Blanc is made from grapes sourced across the Wairau and Awatere sub-regions. The fermentation takes place at low temperatures to preserve the more delicate varietal characteristics. A small proportion is left to ferment spontaneously in barrel, which adds a wonderful savoury element to the fresh floral, berry driven aromatics and flavour profile. 
Aromatics are bright and intense with plenty of citrus, stone fruit, tomato leaf and white spice. On the palate, it is mouthfilling and creamy with citrus and stone fruit flavours dominating. The bright acidity gives great balance to the textural mouthfeel, and lifts the finish nicely, keeping those vibrant flavours going for a long time. 
Their Wild Sauvignon Blanc underwent a spontaneous fermentation, relying on the yeast naturally present on the grapes and in the environment. It took more than 6 months for the fermentation to complete, the lees were kept in for 8 months after fermentation, and much of the wine underwent malolactic fermentation. 
This has given rise to a wonderful, complex style of Sauvignon Blanc, the classic vibrant floral and stone fruit aromas still shine through, but are mixed with custard and creamy undertones from the malolactic fermentation and lees ageing. 
On the palate, it is incredibly textural and brimming with stone fruit, citrus and herbs, the acidity is wonderful and lends a great backbone to the rich, textural undertones, the finish is bright with a flinty mineral edge. Yum!! 
By Charlie Carter