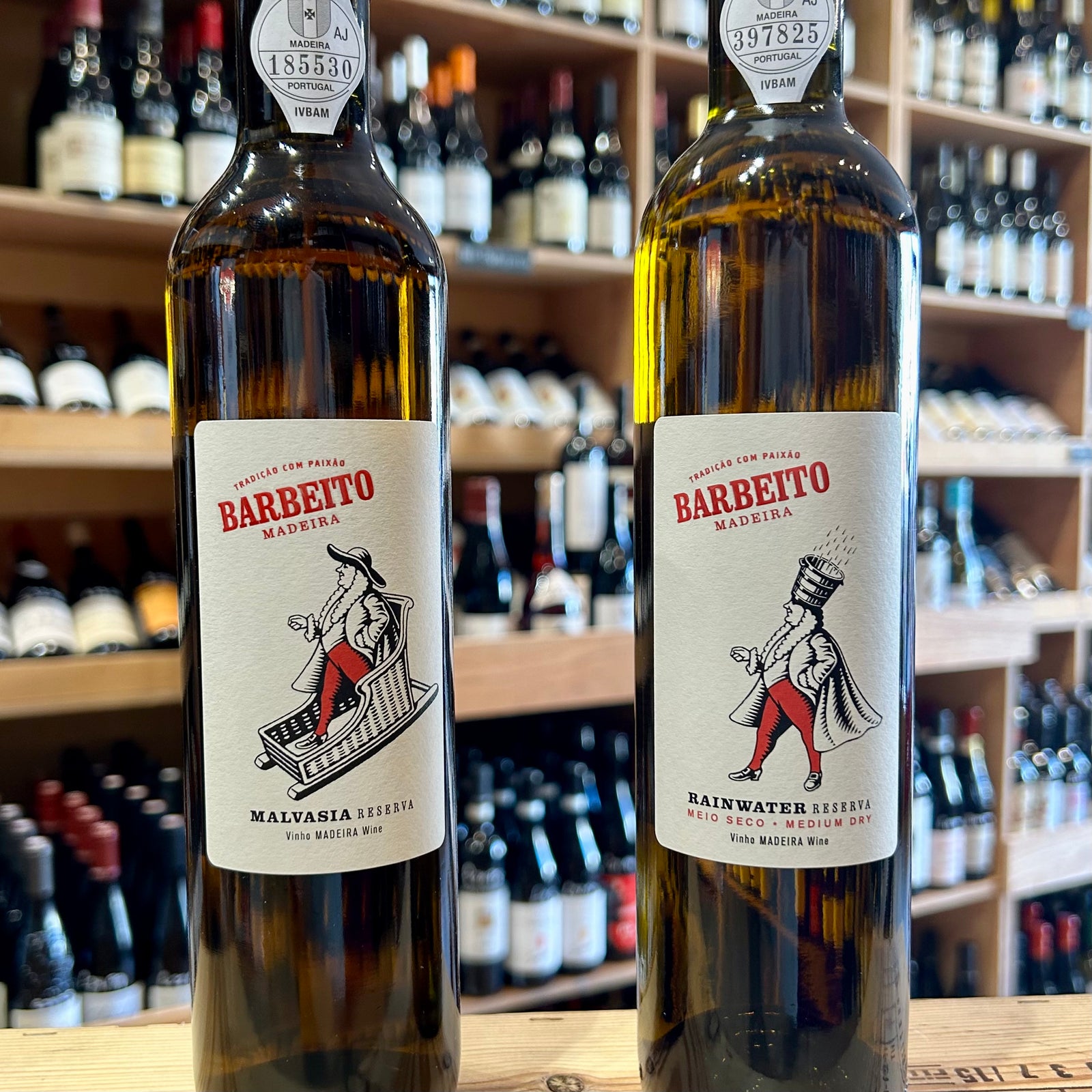 Set a date in the calendar for the 18th November because we are celebrating Madeira at Butlers!
For those of you not familiar, Madeira is a unique and diverse wine style that goes back hundreds of years and is produced on a small island far out in the Atlantic.
Madeira is a fortified wine style that derives its name from the island where it is made. It's a unique style produced from a small handful of specific grapes and involves repeatedly heating the wine during production resulting in it's characteristic flavour profile of roasted nuts, caramel and stewed fruit. It does not necessarily have to be sweet and you can find a wide range of styles from rich and sticky to fresh, dry styles packed with citrus.
The history of Madeira is just as fascinating as the wine itself. The process of heating the wine (or Maderisation) was discovered, as most things are, entirely by accident. Barrels of wine from the island destined for Europe and the Americas would be fortified to last the voyage and would be regularly exposed to hot and cold temperatures as the ships passed through the tropics. It was quickly noticed that this had deepened the wines flavour and complexity leading to this method being known as "sea-ageing" or "Vinho da Rhoda".
To celebrate this truly one of a kind style we have a wonderful selection of Madeira for you to get your hands on, guaranteed to leave you just as obsessed as we are!
First up we have the beautiful Barbeito Rainwater Reserva
Barbeito is a relatively young Madeira house having only been started in 1946, this however does not make it any less outstanding. The style known as Rainwater is rarely made nowadays and the exact origins of the name are unknown, however the legend goes that barrels of wine were left on the beaches before shipping and rainwater would be absorbed by the wood and impart an extra quality to the wine. It tends to be drier and lighter than other Madeiras and this medium dry riserva, made with the traditional canteiro method, has been aged for a minimum of 5 years and presents a herbaceous quality supported with caramel nutty tones that make it incredibly pleasant to drink and wonderfully diverse with food from oily fish to hard salty cheeses.
Sticking with Barbeito we have a more traditional style; Malvasia Madeira Reserve 5 yr old.
Made with Malvasia sourced from the best spots on the island. The fermentation is halted at the desired sweetness level by adding in neutral spirit and the wine is then allowed to age for 5 years in French oak casks. The canteiro method is used to induce the classic nutty and dried fruit notes, this involves storing the casks in warehouses that are designed to warm the wine over time. Golden colour with notes of toasted almonds, honey and a bit of smoke. Lightly caramelised on the palate, with a welcome freshness. Excellent as a digestif nut also accompanies desserts, cheeses and of course Christmas pudding! 
Another showstopper we have is Justino's Fine 10 Year Old Sercial Madeira
Making Barbeito look like the new kid on the block, Justino's is one of the oldest producers on the island going back to 1870. Having recently built a modern winery in Cancela, Santa Cruz, these facilities have allowed them to combine traditional vinification practices with the most advanced technology. Fruit is sourced from all over the island, with only the best areas and vineyards selected for the different grape varieties. This 10 year old Sercial is made with a grape of the same name known for being higher in acidity than other Madeira grapes, The nose is delicate and complex with hints of dried fruits and lemon zest. Dry, crisp finish with hints of nuttiness and lingering soft fruits. Another fantastic food option due to its freshness and texture.
So make sure you join in and celebrate this icon of the wine world with us and head down to the shop on the 18th for a sip and a slice of Madeira cake! 
The Barbeito wines will be discouned by 10% on this day only.