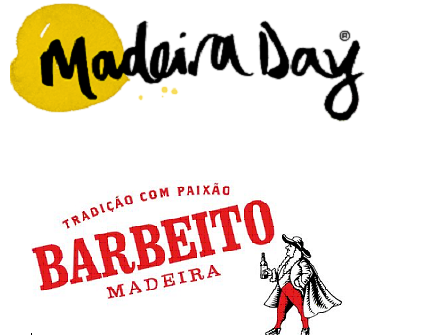 Madeira...Not just for sauce!

This Saturday is the spectacle that is Madeira Day at Butlers Wine Cellar and at Fourth & Church in Hove.
A day to celebrate the delicious and exciting variety of wines found on the volcanic outcrop that is the island of Madeira.

While Madeira has a history of large scale exports of bulk wines, we are showcasing some of the fantastic producers who are bringing top quality Madeira wine back into the spotlight. Primarily this week, its all about Barbeito. In 1991, Barbeito made the decision to cease bulk exports and concentrate on purely making top notch wines in smaller quantities. They deliver amazing value and are absolutely delicious, with lots of products fitting the overview below. Balancing the use of the noble grapes below with the core grape for Madeira, Tinta Negra they deliver a fabulous range.

Falling into all styles of wine, there are rivetingly dry Sercials, through the medium wines of Boal & Verdelho, to the luscious sweetness of Malvasia. Madeira wines all share a common feature of a bright, balancing acidity which allows them to pair fantastically with a huge selection of foods.

-Try a dry sercial with a plate of quality Jamon, some olives and perhaps a few pickles.
-Verdelho makes a fabulous match for stronger, oilier flavours, try it with sardines on toast with a lashing of salsa verde.
-Boal, with a richer edge can compliment a rich, fruity stew. A mellow tagine would be a match made in heaven.
-Malvasia, or Malmsley by name is the sweetest of grapes, and therefore the sweetest of wines. Excellent with its traditional pairing of a good molasses cake, it pairs stunningly with creamy, nutty dishes. A Paris-Brest or pistachio souffle would be the dream.

This weekend, we'll be serving up samples of Barbeito's delicious 'Rainwater' madeira. A medium dry wine with incredible versatility, it can be drunk with all sorts of foods as well as on its own. Come and see us Friday, Saturday or Sunday in both our shops or Fourth & Church for a taster with a piece of cake, and take a bottle home to have with the cheese later.
We are offering 10% off this wine all weekend subject to availability.