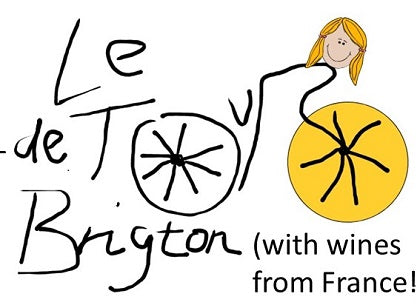 In celebration of the Tour de France, we will be offering a drop in Wine tasting. Schools are breaking up, so a glass of wine will be needed.
Each shop will show a different  wine from a different French region. Why not cycle to all three outlets? Get the whole family involved and create your own peloton as you cycle around. We are encouraging health and well being, how very topical. We will be hosting our normal 'Try Before You Buy' tastings in each shop, Fourth and Church will also be participating, offering Loire wines by the glass and bottle and serving their superb food alongside, if desired.

We realise this is not a race route, we just wanted to highlight quality French wine regions.

Le Grand Depart - Butlers Queens Park Road will show wine from the Rhone
247 Queens Park Road, Brighton BN2 9XJ (11.00 am – 7.00 pm)
La deuxième étape - Butlers Kemp Town will show wine from Bordeaux
88 St George's Road, Brighton BN2 1EE  (11.00 am – 7.00 pm)
La dernière étape - Fourth and Church will show wine from the Loire
84 Church Rd, Hove BN3 2EB (10.00 am – 10.00 pm)
We are hoping that Proper Cycling 
http://www.propercycling.co.uk/ 
and their race team will be in attendance for the day. They will be happy to advise about bike maintenance, fittings and social rides.