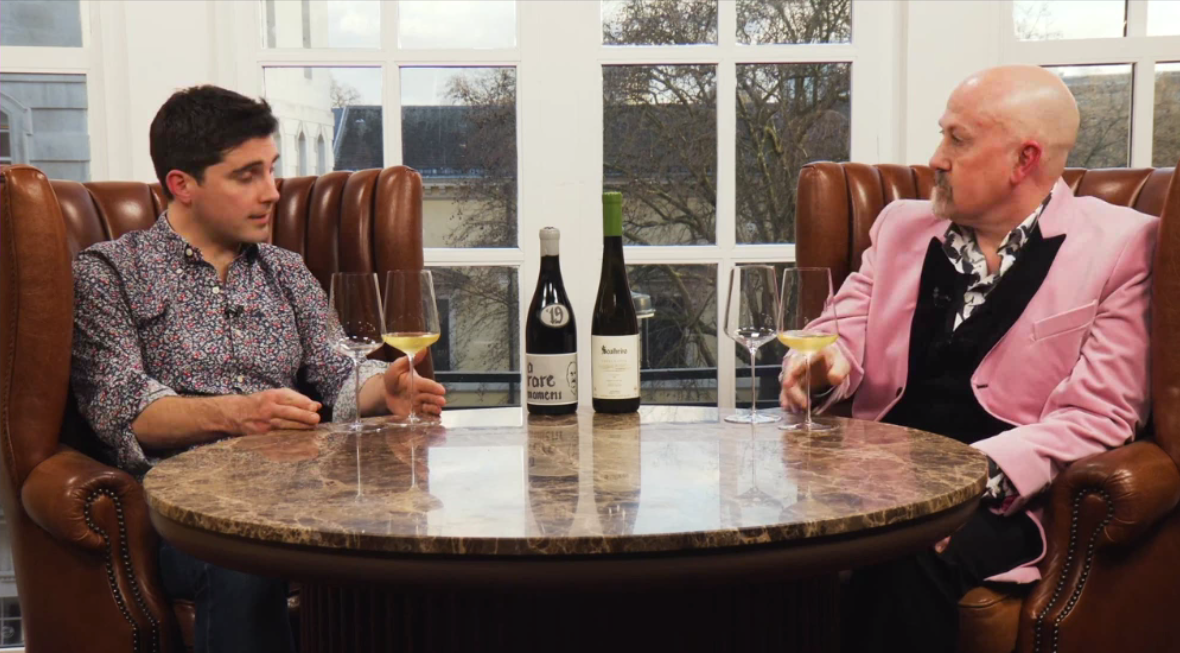 A few weeks ago Henry trotted off to London to the wonderful 67 Pall Mall to meet our friend Tom Surgey who interviewed him on 67 Pall Mall TV.
They chatted about Butlers wine Cellar (of course) and how Henry got into wine and set up Butlers as it is now. Also about how things have changed at Butlers since opening its doors in 1979. They then moved on to some tasting...
They tried two wines from our shelves which are great examples of what we offer.
The first was the Soalheiro Terramatter Alvarinho from Portugal. Alvarino but not as you know it, and from the best Alvarinho producer you can find. We have been working with Portuguese wines since opening and have an extensive range we are very proud of.
The red is a wine made exclusively for us by the maverick wine maker Pieter Walser at Blank Bottle winery in South Africa. The ethos behind these wines is not to judge a wine by the label or grape variety, something we strongly support.
The rare Moment is a Pinotage/Syrah blend and the label features Henry looking sinister.