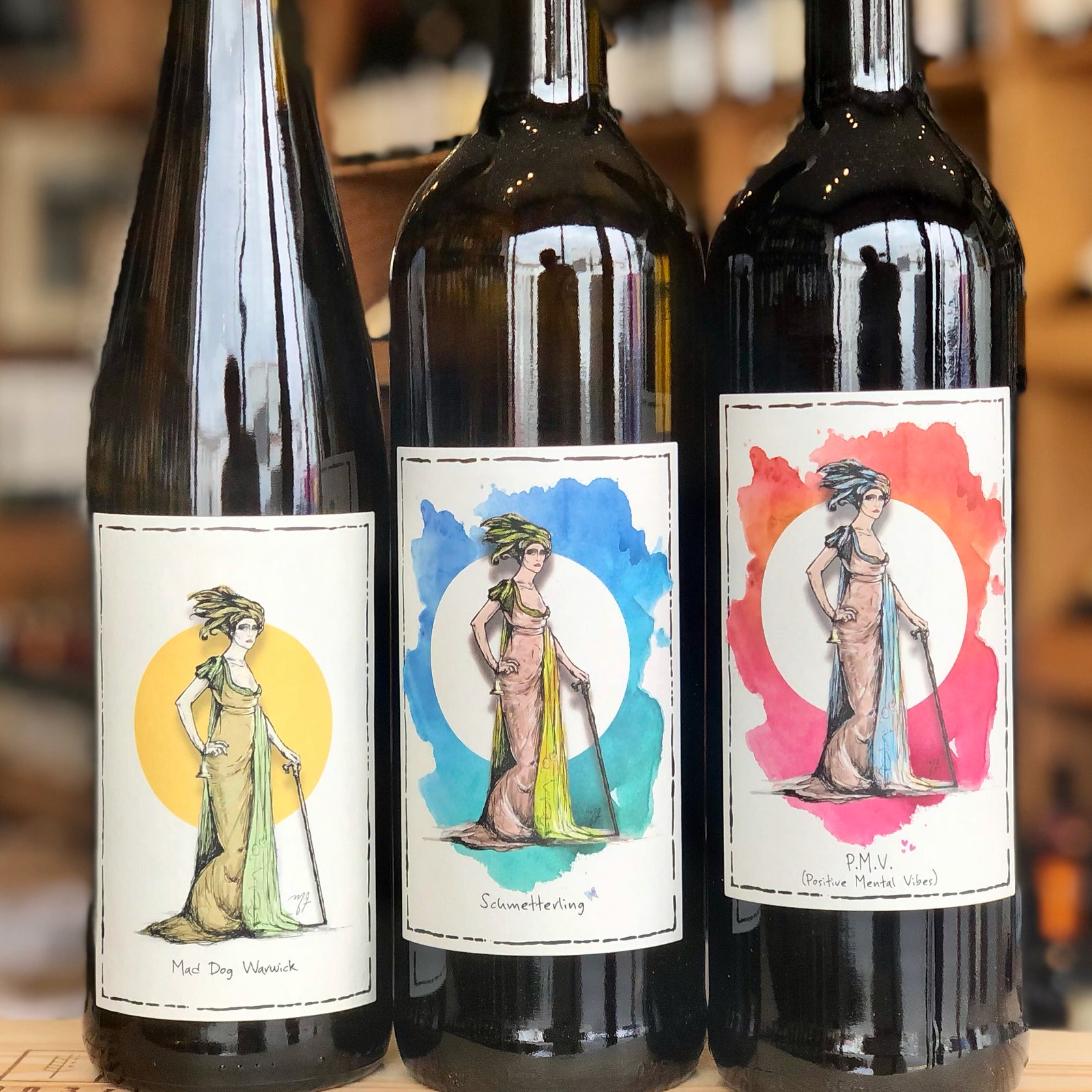 Thank Flock, these wines have finally arrived. I found Madame Flock Wines on social media three years ago, and was immediately attracted to their story and of course the labels. We are pleased to say that after many conversations, Madame Flock is now in residence in our Kemp Town shop.
Madame Flock Wines produce wines from old vines grown on the steep as Flock slopes of the Mosel Valley, Germany. They make red and white wines sustainably, with wild ferments, low sulphur, the fruit is grown organically (not certified), always vegan and made with love. They are all unfined and unfiltered. 
We have managed to secure small quantities of three wines, we hope to acquire more stock soon.
Mad Dog Warrick Riesling
, get this wine in the shopping basket and get the Flock out of here. This is made from a parcel of 30 - 80 year old Riesling vines, from one terrace with a cool aspect and a long ripening period. This is a bone dry Riesling with poise and balance, combining baked apple fruit with citrus notes.
The
Schmetterling
is a youthful wine, a blend of Muller Thurgau, Riesling and Kerner. It goes through malolactic fermentation which gives the wine a creamy feel, it also has oak and lees ageing which adds more richness and power. Lovely now but will also age, thank Flock for this delicious wine.
And now for a red. The
PMV (Positive Mental Vibes)
  is a delight, German Beaujolais, in style. It is made from young Pinot Noir vines, aged for six months on the lees in steel. It explodes with  raspberry and blackberry fruit, Flocking delicious (maybe that is one Flock too far!).
Get them while you can!