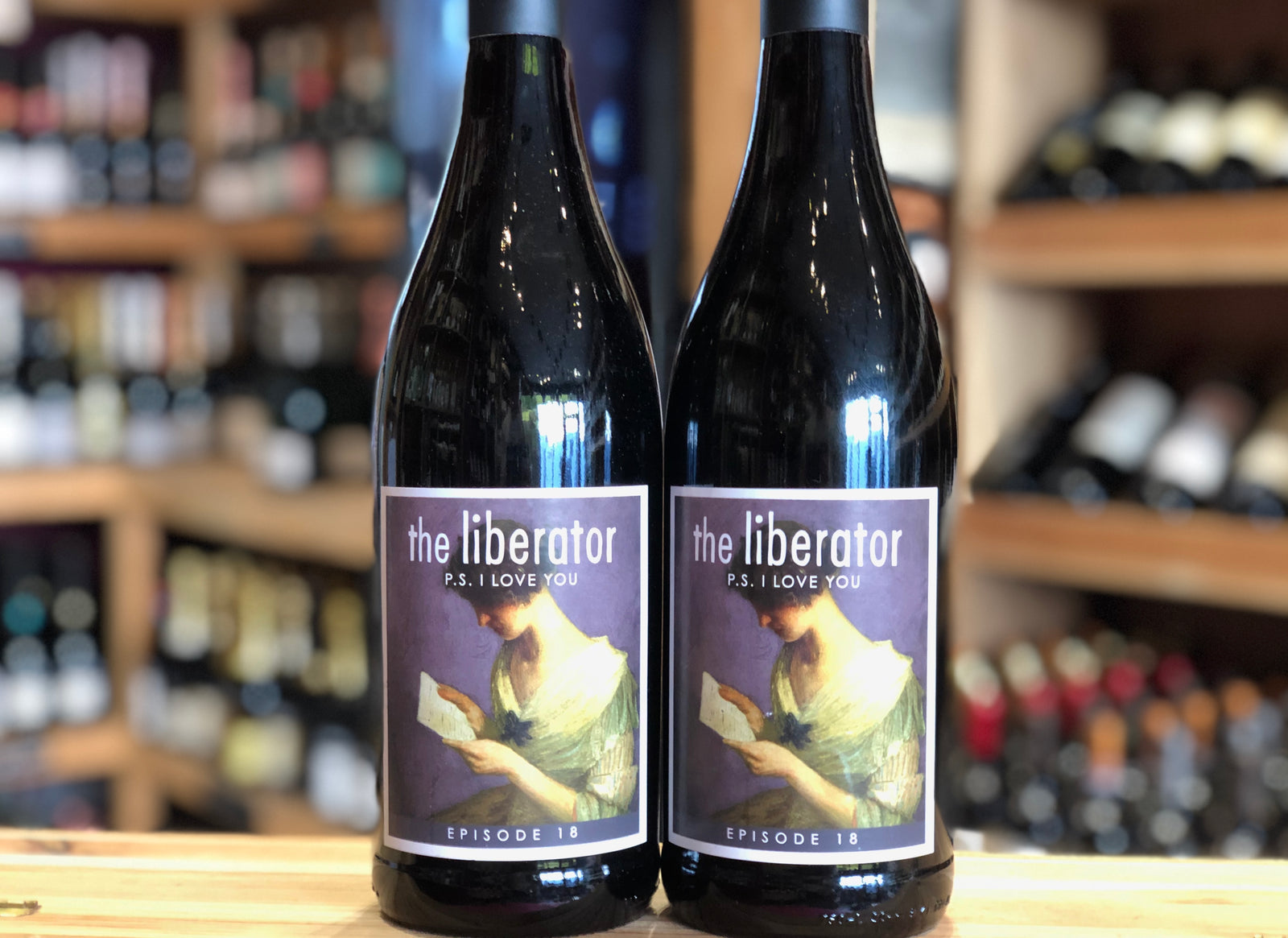 Here is a wine we think is perfect for Valentine's Day, however you're spending it!
We've discounted it by 10% - hope you enjoy! (£14.24 // £12.85)
'The Liberator' is a project from Richard Kelley (Master of Wine), one of the most respected authorities on South African wine in the UK and beyond. Throughout his career he has established a healthy rapport with the great and the good of the South African wine scene, affording him access to their distinguished cellars.
The series is released in episodes of limited-edition bottling, sourced from some of South Africa's most exciting and celebrated young winemakers.
-
P.S. I Love You' (episode 18) was sourced from some of the 14-hectares of Durif (aka Petite Syrah) planted in the Cape.
Given that there is more Petite Syrah found in the States than the rest of the world put together, it seems appropriate that the label was painted by an American artist. Julian Alden Weir was an impressionist artist and a founding member of 'The Ten', a loosely allied group of disillusioned artists who banded together in 1898 to exhibit their work.
This painting, better known in artistic circles as 'The Letter', dates to 1910.
The wine is very nice. For best results decant it or put it in a jug for 10 minutes as it really opens up quickly. Its soft, medium bodied, full of bramble fruit flavours with a gentle juicy finish. Surprise the one you love with this wonderful bottle, or treat yourself.