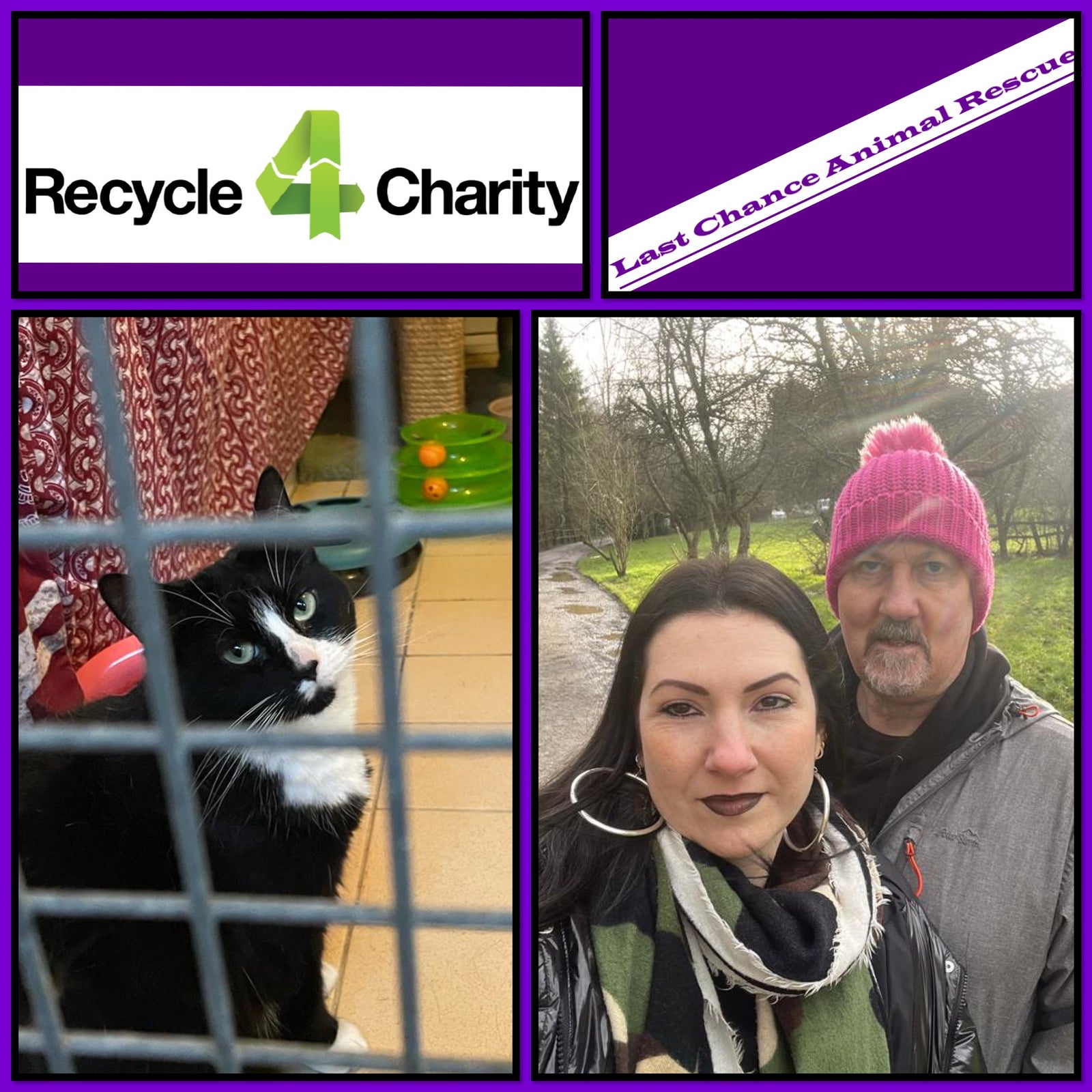 90% of people
 say they would recycle more if it were made easier, well, we have just made it easier to recycle
 all computer ink cartridges. 
These often end up in the bin which go to landfill, in fact 45 million end up there and it can take up to 1000 years for them to decompose. 
The lifespan of ink cartridges can be optimised by 
reusing & recycling
them as many times as possible, 
and recycling plastic takes
88% less energy
than making plastic from raw materials. 
We are now a drop off point for your cartridges. Drop them to the designated box in our shop and we will do the rest! 
Even better than this, for all the ink cartridges we can recycle,  money will be donated to our chosen charity - Last Chance Animal Rescue based in Hartfield in East Sussex. 
We went to visit them a few weeks ago and it is a great rescue, rehabilitation and adoption centre for dogs, cats, rabbits and guinea pigs in need. I wanted to take them all home. 
Many of the dogs in particular, were from tough backgrounds and understandably scared now living in a shelter.  With the cost of living crisis affecting everyone it has affected pets more than ever before. Many animals are being neglected, dumped and abused and these rescue centres are in need more than ever. I really want to help this place and urge everyone to seek them out and support if and when you can, they are a very small charity and every little really does help. 
Also if you are looking for a new pet please consider them, there is a beautiful cat there (among others) named Cassie who I would have adopted if we didn't already have a moody mog at home. She is lovely and waiting for the right furever home. 
https://www.lastchanceanimalrescue.co.uk/index.html

Please drop off any ink cartridges you need to dispose of and we will do the rest. You can even grab a bottle of wine at the same time. I would recommend the Palacios Rioja Puppi 
https://www.butlers-winecellar.co.uk/products/doq-puppi-2018-doca-rioja?variant=39925335556199