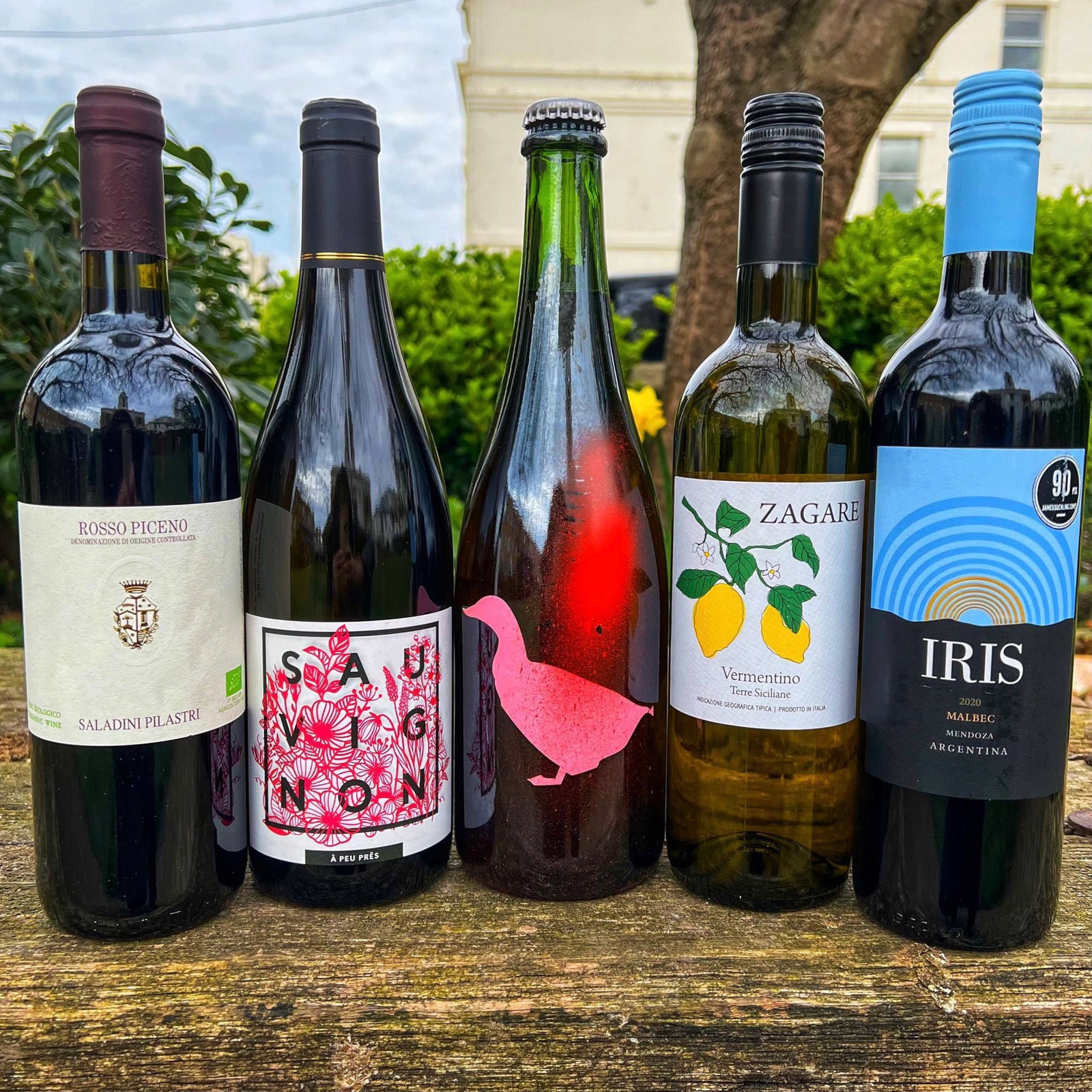 The Spring is fast approaching and we can finally begin to celebrate the seasonal delights it brings to our table. Here are a few wines to accompany them!
The foragers among you will be anticipating the wild garlic season, eager to rush out to your favourite spot to gather this free and abundant herb. Wild garlic pesto with fresh pasta is screaming out for a zesty, herbaceous Vermentino, with enough punch to stand up to this vibrant dish. 
To make a jar of delicious Wild Garlic Pesto you will need:

50g Wild Garlic

30g Pine nuts lightly toasted
30g Parmesan cheese, finely grated
80ml Good quality olive oil (try our fragrant La Rosa Olive oilfrom Portugal £9.99!)
Sea salt and freshly ground pepper to taste

Place all the dry ingredients into a food processor ,or pestle and mortar and smash / blitz to desired consistency. Slowly add the oil and work into the mixture. Transfer to a sterile jar and top up with oil before refrigerating.

We recommend the Zagare Vermentino £8.99, is an expressive Vermentino from Sicily's west coast, named after the delicate white flower of the lemon tree. On the palate, lemon zest and fleshy peach flavours with a crisp, mineral finish and enough body to match the cheese and nut elements of the pesto. 
A little later in the season, whilst the Morris Dancers are prancing about for St George, the Asparagus should be making an appearance and Sauvignon Blanc is the obvious choice! 
Either of these uplifting white wines will work a treat with simple white fish dishes and spring greens. 
Peu Pres Sauvignon £12.49
'Peu pres' means more or less - It is made the same way as Pouilly Fume but as the fruit sits outside the recognised appellation areas, it has to be labelled as a table wine. It has plenty of ripe, round citrus fruit flavours, with a steely, flinty spine and a long finish. 
Sangiovese is an obvious match for roast lamb and it's hard to talk about Spring wines without featuring this seasonal classic. 
We recommend the Rosso Piceno £10.99 from Saladini Pilastri as an affordable alternative to the Tuscan Chianti. A blend of Sangiovese (90%) and Montepulciano (10%) grapes, mellowed in oak barrels. This is a very approachable, traditional wine with plenty of cherry and red fruit flavours and a soft finish. If meat is not your thing, it will drink nicely with simple pizza and tomato based pasta dishes.  

Moving away from those hefty winter wines is the surprisingly delicate Iris Malbec £8.99 from Mendoza Argentina. The wine is fermented and aged in small oak barrels for six months. It is a bright, floral, juicy style of Malbec, you could even slightly chill it, if the weather suits! A pretty wine, made for easy drinking.
Forced rhubarb? Oh, go on then, sounds like a good excuse for pink fizz, to me!
Duckman Espumante Romy NV £19.50 is made by father and daughter, Maria and Luis Pato from the Bairrada region of Portugal.

This gorgeous, low sulphur, espumante comes from 30-year-old Baga vines. A minimal intervention sparkling wine, vinified in the traditional (Champagne) method. Unfined and unfiltered. A dry and fruity wine with generous weight of strawberry and apple flavours. Try it with a rhubarb plate pie!

 

Rhubarb plate pie
Shortcrust pastry:

125g plain flour
25g Icing sugar
90g Butter
1 egg yolk

Zest of half an orange

Filling:

350g Rhubarb
75g Golden Caster sugar


Rub together the flour, icing sugar and butter until you get a mixture resembling fine breadcrumbs. Grate in the orange zest.  Gently work in the egg and enough cold water to form a dough. Leave to rest in the fridge for 30 mins. 
Roll out the pasty to the size of your oven proof plate, pie dish or tin.

Cut the rhubarb in to 2" pieces roll them in the sugar. Arrange the rhubarb pieces in the dish and place the pastry on top, pressing down or folding in the edges to tidy.

Brush with egg yolk or milk and bake in a

180°C/ Gas mark 4

oven for 25 min or until the pastry is golden.