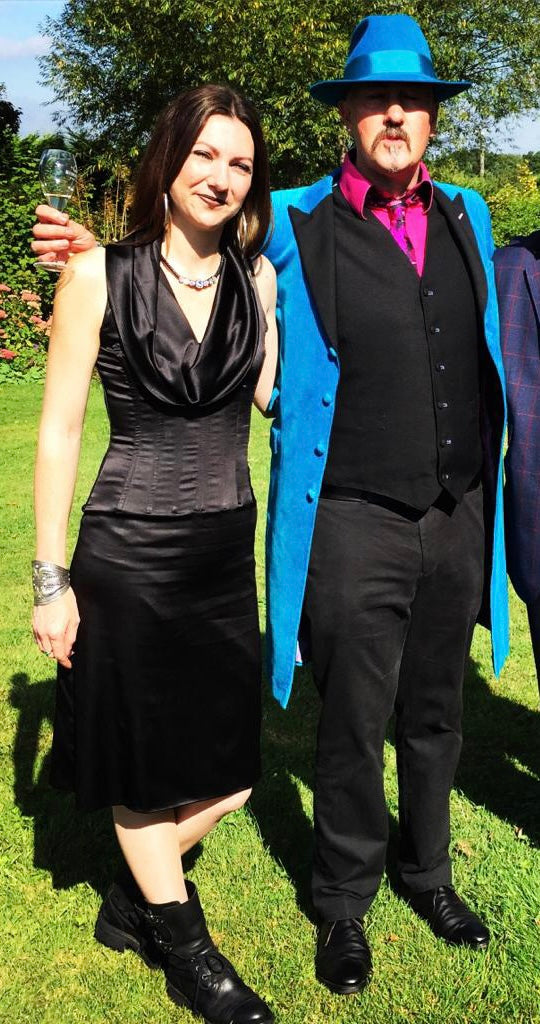 On Friday 29th July Henry and I will be getting married!! Unfortunately it means we will be closing the shop on both Friday 29th and Saturday 30th July as all the staff will be attending and making the most of the free bar!
On the day we will be having a ceremony with family then heading off in a bus to our friends at Ridgeview Estate who are letting us party in their venue, it looks amazing!!
Most people have been asking us what we are wearing (we are keeping this a secret from each other) but you'll see many pictures on social media I'm sure. Also what are we drinking on the day.
Well it'll be no surprise to hear we are having magnums of all the wines! Here is our official drinks list! We would love it if you bought a bottle of something and sent us pictures of you drinking the wines on the day.
We have discounted the Muscadet and Spatburgunder as a wedding gift from us! Cheers to you all!
Sparkling Wines
Ridgeview Blanc De Noirs 2015 (Sussex, England)
This ones a keeper! Made from Pinot Noir and Pinot Meunier, this is Butler's favourite from the Ridgeview Estate, its rich and velvety, like many of his jackets.
Ridgeview Cavendish NV (Sussex, England)
A classic blend of Pinot Noir, Pinot Meunier and Chardonnay. A great introduction to your relationship with Ridgeview.
White Wines
Muscadet Sevre et Maine, Sur Lie, Organic Selection des Cognettes 2019 (Loire, France)
A delightful wine from our friend Vincent in Muscadet. Fresh fruit flavours, well rounded and unoaked. If we had oysters, they would perfectly join hand in hand with this wine.
Cantina Terlano Terlan Classico 2021 (Alto Adige, Italy)
This wine will take you to dizzy heights. High altitude Pinot Bianco blended with Chardonnay and Sauvignon Blanc, it has plenty of ripe fruit and texture, and will last for many anniversaries to come.
Rose
La Collection Cotes du Thau Rose 2021 (Languedoc, France)
A luscious blend of Grenache and Cinsault, with a dry finish. A perfect marriage with B B Q food.
Red Wines
Weingut Hanewald-Schwerdt Spätburgunder 2018 (Pfalz, Germany)
The Belle of the ball! What a beauty, a soft, silky smooth German red wine, dressed to impress in a stylish bottle.
Herdade Sao Miguel 2020 (Alentejo, Portugal)
A combination of portuguese and french varieties. It is medium bodied with bramble fruits and light oak.
Beers
Bedlam Pilsner 4.2% Can
Bedlam Amagansett APA 5% Can
We can highly recommend the following businesses who have been excellent to help us make this day amazing!
Everyone at Ridgeview Wine Estate
www.ridgeview.co.uk
Garlic Wood Farm Catering - Top quality meat and food
www.garlicwoodfarm.co.uk
Boho Gelato (who needs a cake when you can have bespoke ice cream)
www.bohogelato.co.uk
Gresham Blake Tailors (ask for Natalie she's amazing)
www.greshamblake.com
Hannah Goudman makeup (she will make me look fancy)
www.hannahgoudmanmakeup.co.uk
Photo booth - Party & Events Hire
www.partyandeventhire.co.uk/photo-booth-hire-cns9
Jivin Jim Dandy - Rock n Roll DJ - Find him on Instagram and Twitter
A massive thank you to everyone at Ridgeview, we cannot recommend these wines and this venue enough!