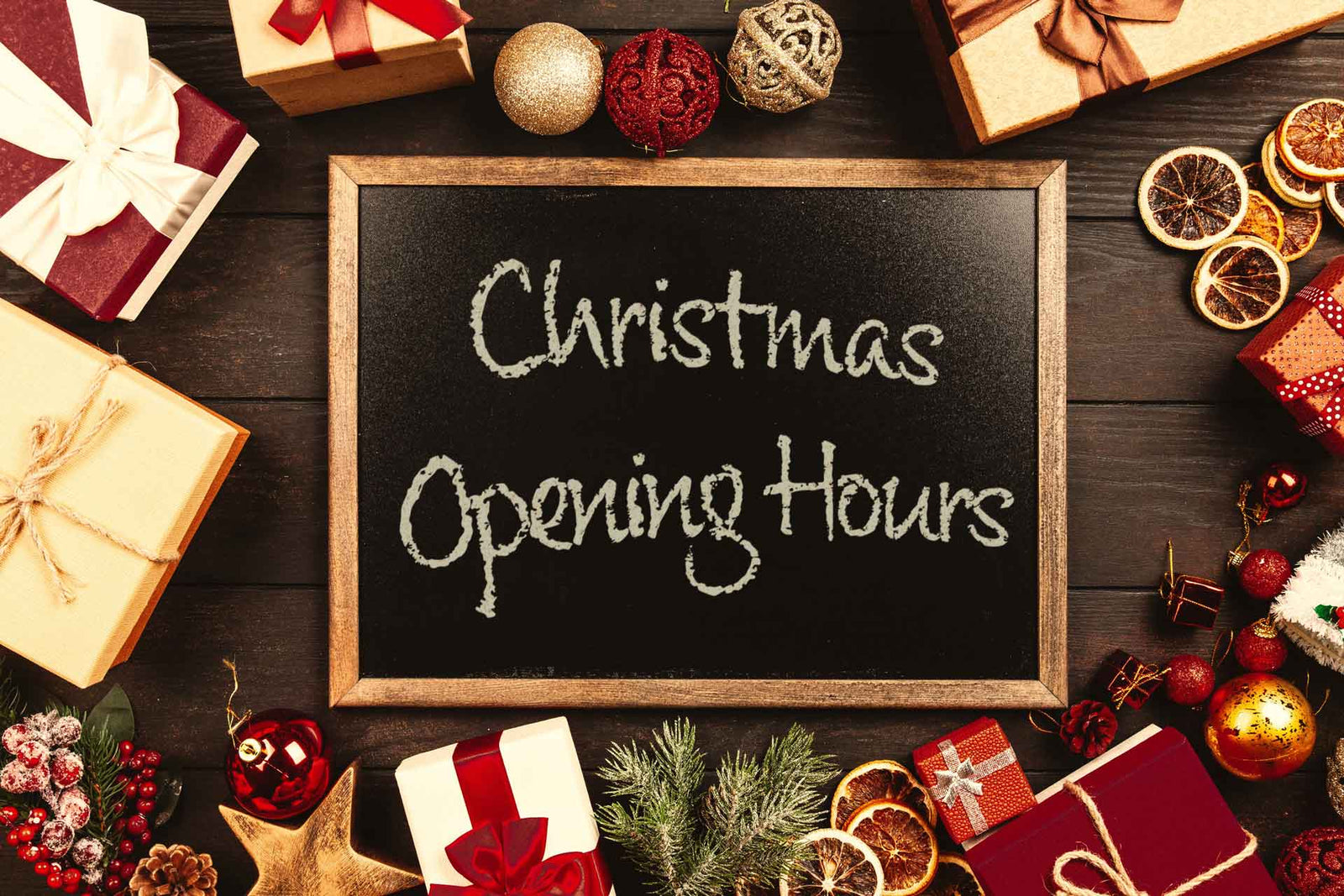 November - Business as usual 
Wednesday - Thursday 12-6pm
Fridays and Saturdays 12-7pm
December 
Wednesday - Thursday 12-6pm
Fridays and Saturdays 12-7pm
Sundays (including Christmas Eve & New Years Eve) - 11-3pm
Deliveries
Last date to order for local delivery Thursday 21st December (for delivery on Friday 22nd December).
We will then be delivering local orders on the 27th, 28th and 29th (last orders to be placed by midday on the 28th).
Final date to order for National delivery - Midday on Friday 15th December 
For any orders that are sent out after this date are at your own discretion. We cannot guarantee they wil arrive in time for Christmas.
We can dispatch National orders for next day delivery on Wednesday 27th and Thursday 28th December. 
January
We are then closed from 1st - 5th January 2024, we can deliver local orders this week as usual Monday - Friday.
The shop will reopen again on Wednesday 10th January.
We will dispatch orders for National delivery from Monday 8th January