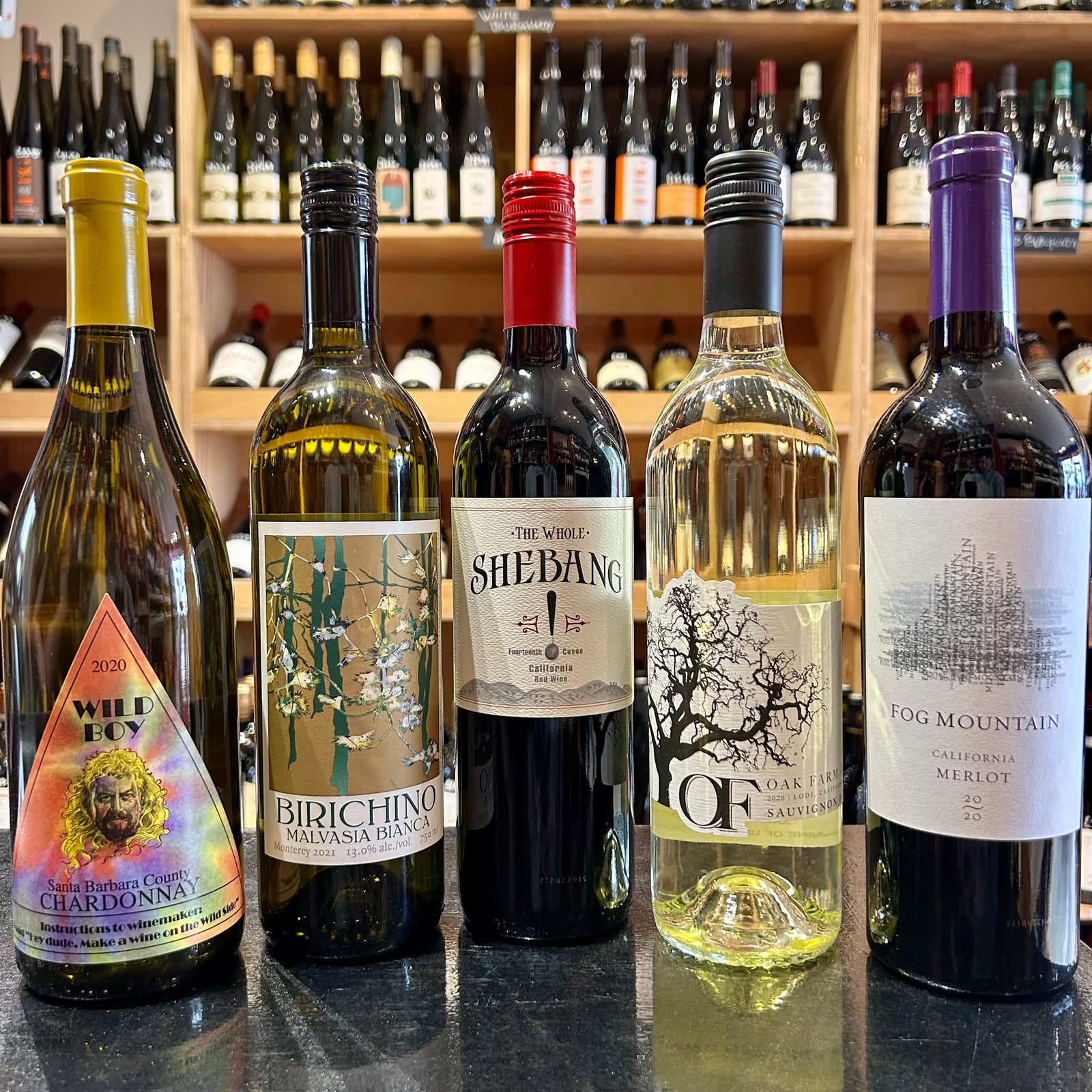 As the 4th of July approaches, there is nothing stopping us in also taking part in these annual festivities celebrating America's independence, it's the perfect time to immerse ourselves in the rich tapestry of American wine culture. While fireworks and barbecues are integral to this festive day, no celebration is complete without a glass of excellent wine. Join us, at Butler's, as we take you on a delightful journey exploring American wine styles perfectly suited for your 4th of July festivities. From the refreshing Oak Farm Sauvignon Blanc to the luscious Fog Mountain Merlot, these wines will elevate your patriotic spirit.
Let's kick off our American wine journey with the Malvasia Bianca Birichino 2021. This delightful white wine hails from California's Central Coast and showcases the exceptional craftsmanship of Birichino Winery. With its enticing aromas of citrus and tropical fruits, this wine bursts with freshness on the palate. Its vibrant acidity makes it a perfect companion for outdoor gatherings, seafood platters, and light appetizers. The Malvasia Bianca Birichino 2021 will infuse your 4th of July celebration with a touch of summer elegance.
The Whole Shebang Cuvée XIV is an extraordinary red blend that captures the essence of American winemaking. Crafted by Morgan Twain-Peterson, the founder of Bedrock Wine Co., this wine is a harmonious blend of Zinfandel, Petite Sirah, and other traditional grape varieties. It exhibits an inviting bouquet of dark berries, spice, and a hint of vanilla. On the palate, the wine offers a generous fruit profile, well-integrated tannins, and a smooth, velvety finish. The Whole Shebang Cuvée XIV is the ideal companion for smoky barbecued ribs or grilled burgers, enhancing the flavours of your 4th of July feast.
For those seeking a refreshing and vibrant wine to beat the summer heat, look no further than the Oak Farm Sauvignon Blanc 2020. Produced by Oak Farm Vineyards in Lodi, California, this Sauvignon Blanc embodies the spirit of the region. It greets the senses with aromas of zesty citrus, tropical fruits, and hints of fresh-cut grass. On the palate, the wine delivers a crisp acidity, juicy fruit flavours, and a clean, lingering finish. The Oak Farm Sauvignon Blanc 2020 pairs harmoniously with grilled shrimp skewers, summer salads, or simply enjoyed on its own as a refreshing sip during your 4th of July celebration.
To round off our American wine showcase, we present the Fog Mountain Merlot 2020. Hailing from the renowned vineyards of California's North Coast, this Merlot exemplifies the elegant and approachable nature of American Merlot. Its enticing aromas of ripe red berries, plum, and a touch of mocha entice the senses. On the palate, the wine offers velvety tannins, a lush mouthfeel, and a lingering finish. Pair the Fog Mountain Merlot 2020 with grilled steaks, roasted vegetables, or aged cheeses to create a memorable 4th of July experience.
No American wine exploration would be complete without a nod to California's iconic Chardonnays. The Au Bon Climat Wild Boy Chardonnay from Santa Barbara County is a shining example of the state's prowess in crafting world-class Chardonnays. This wine, crafted by renowned winemaker Jim Clendenen, showcases the region's cool climate, which lends elegance and finesse to the varietal. This exciting Chardonnay entices with aromas of ripe pear, citrus blossoms, and a subtle touch of vanilla. On the palate, it offers a harmonious balance of creamy textures, vibrant acidity, and flavours of tropical fruits and toasty oak. This versatile Chardonnay pairs splendidly with grilled seafood, roasted chicken, or creamy pasta dishes, making it an excellent choice for your 4th of July celebration.
As you prepare to celebrate America's independence, let these American wine styles accompany your 4th of July festivities. From the refreshing Malvasia Bianca Birichino 2021 to the bold and complex Whole Shebang, each wine brings a unique character to the table. Whether you're hosting a backyard barbecue or enjoying a quiet evening under the stars, these wines will elevate your experience with a touch of classic American patriotic spirit and make your 4th of July celebration truly unforgettable. Raise your glass and toast to the land of the free, all while indulging in the flavours of exceptional American wines.