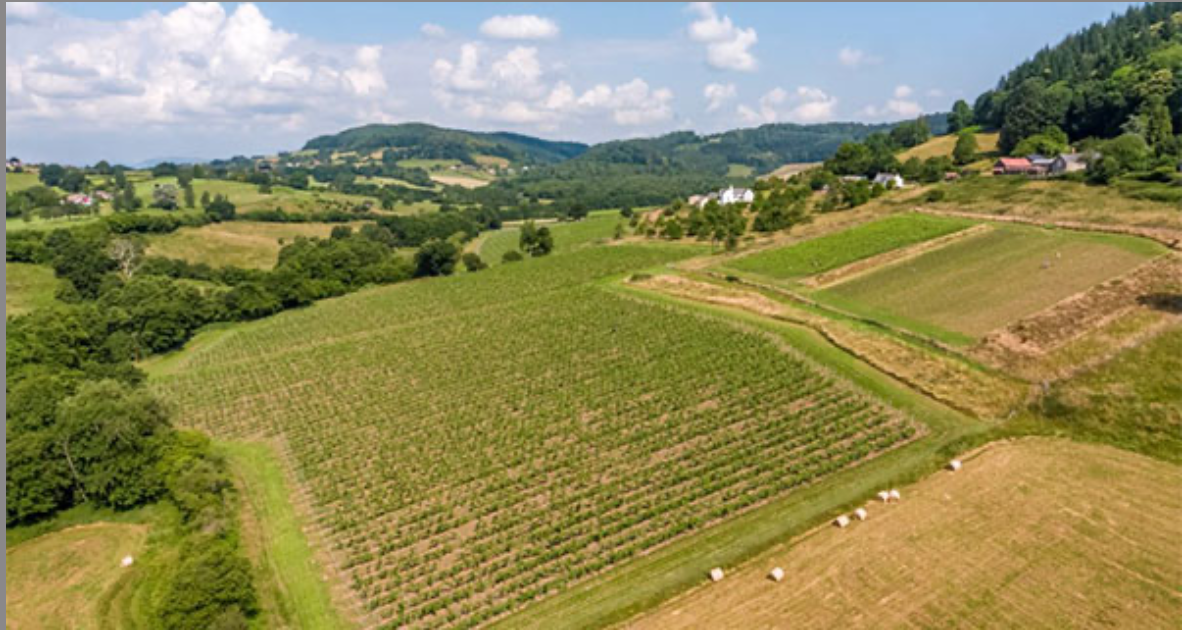 Ancre Hill estate is based in the Welsh county of Monmouthshire, the 12 hectares of vineyards are on the slopes close to the Wye Valley. The family run winery's ethos of believing that "great wine is made in the vineyard" is brilliant to see in a country who's wine making does not get a lot of exposure. Wales is recognised alongside England as a quality wine making country, but the climate here is very marginal. However, the vineyard still manages to be farmed organically and biodynamically despite the tricky weather conditions.
At Butlers we are offering three of their wonderful wines:
Ancre Hill Estates Organic Sparkling Rose 2013 £25 -
The sparkling wines at Ancre Hill are all made with the traditional Champagne method. The bunches are pressed, and the free run juice goes through a wild fermentation to start the process in the winery. It then spends 12 months in mixture of Austrian oak, concrete eggs and stainless steel. The wines spend three years on the lees to really enhance the flavour and develop the complexity needed to make this a top wine. The wine is full of fine floral notes, with loads of berries that keep it tasty and fresh. 
Ancre Hill Estates Biodynamic Orange Wine 2018 £19.99 
Aptly named, this bottle is exciting to look at, and even more exciting to drink. Made from Albariño grown in Wales ( yes you read that right ) this is something different and surely one of a kind. The juice spends around 50 days macerating with the skins to create the colour and profile for the wine. From the first smell and taste, to the last, it is ever changing, a complex nose of rustic apricots and floral notes to the robust acidity and softs tannins on the palate.
Ancre Hill Estate Biodynamic Pet Nat NV £13.99 - 
Short for Pétillant Naturel, this is a method of wine that involves bottling the wine while it is still fermenting, this creates a small amount of fizz to the wine. This one is made from Triomphe, a grape variety that is rarely grown anywhere. This wine is lively with lots of flavour, soft tannins make this very food friendly too. This is a unique wine that needs to be tasted to understand its complexity and it is also great fun.