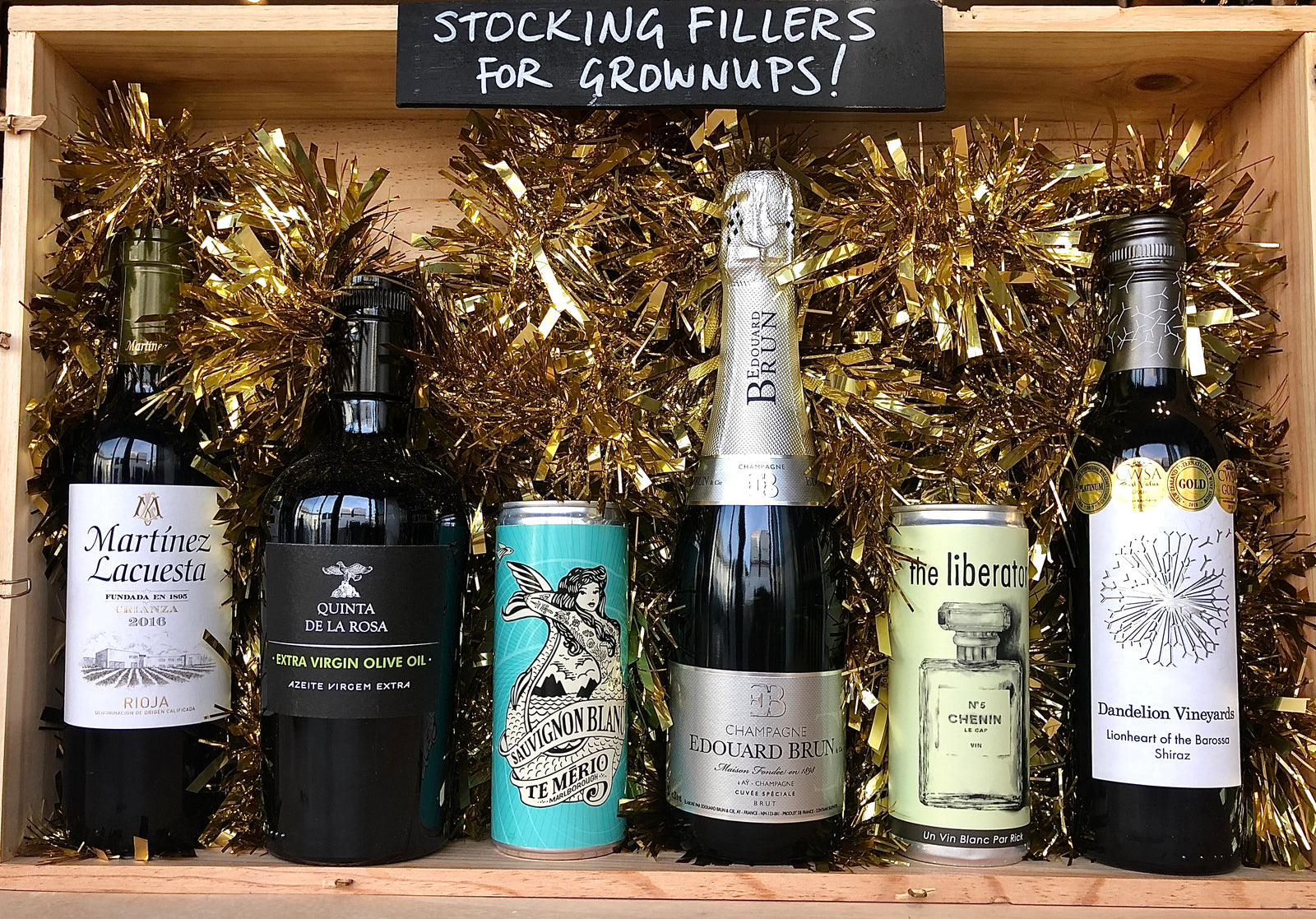 Check out some of the little bottles and cans of wine we have which would make perfect stocking fillers. It depends how large your stockings are I suppose, as to how much you can fit in. But we have a tasty selection of half bottles, cans, and some delicious nuts, I know, I know. Merry Christmas! 
Here are a few of our favourites and links to find them on our website.
Try these two Italian half bottles
We have a great selection of wine in cans, we think this will be a great gift for someone who drinks wine on the go. 
Check out this combo, top quality Prosecco and Champagne.
In between them is an olive oil from Portugal which is perfect for dunking bread into!
How could we leave off the nuts we brought to Butlers this year, these little recyclable  cans of joys should be easy to sneak into any gift idea.