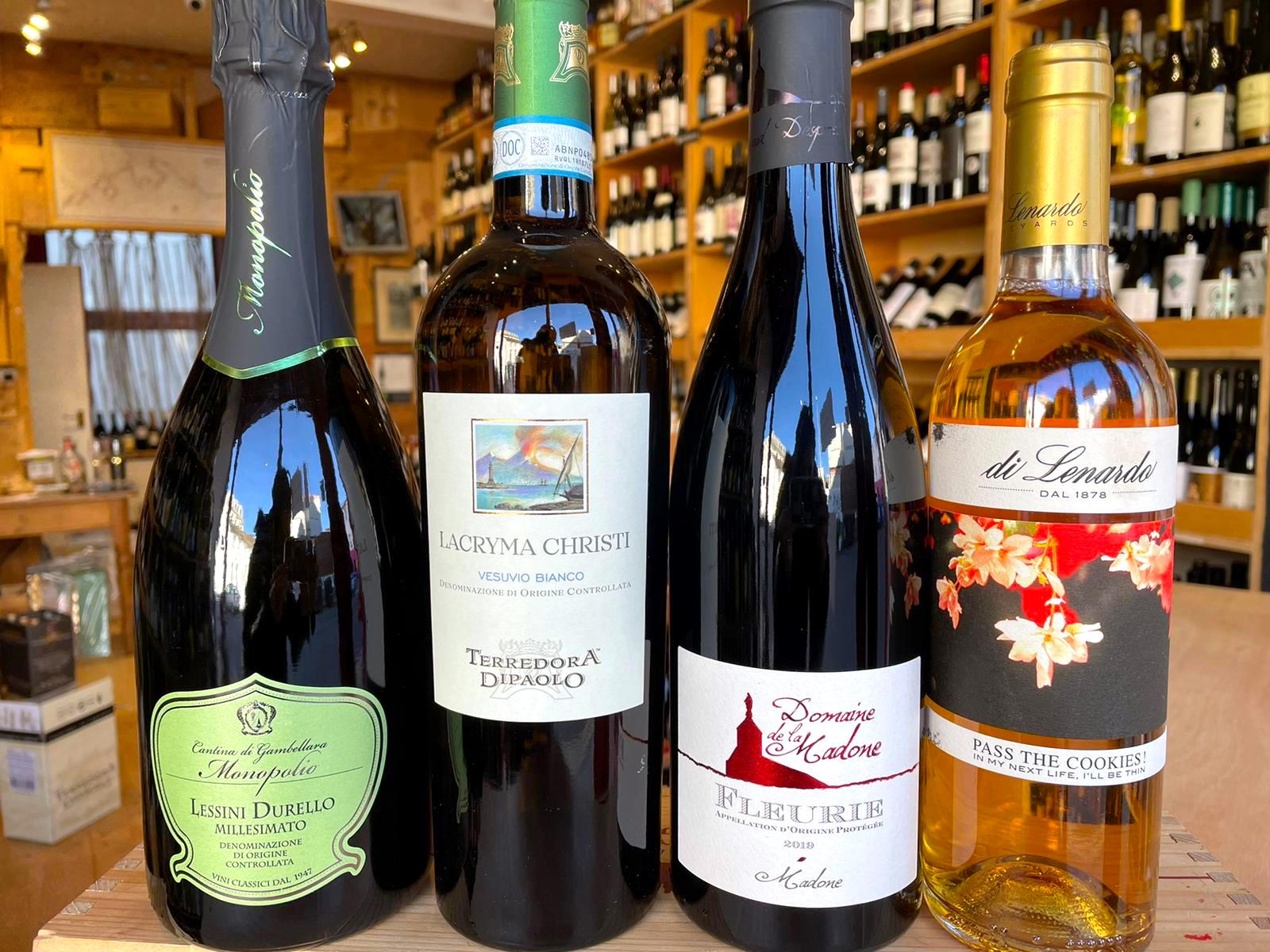 Everyone deserves a treat this Easter. The last few months have been a chore... if you added to the challenge by giving up something for Lent, we take our hat off to you! All the more reason to open a bottle or two of something great over the long Bank Holiday weekend.
We've picked out four delicious wines for our Easter promotion - a fizz, a white, a red and a sweet. And we've knocked some money off the price of each, so you can buy a few more Creme Eggs to add to the Easter Egg Hunt! 
Offer starts Friday 26th March and runs right through to Easter Saturday (4th April). All wines available to buy from our online store and our Kemp Town shop in Brighton (open 12-6pm Fri & Sat) while stocks last.
The wines
Prosecco fans, meet your new favourite wine. This vegan sparkler is made in the same way as the Veneto's most famous fizz, but from a different grape variety, called Durella. It has all the fun and lovely fruit of Prosecco, but with a bit more zesty-fresh citrus. And at 11.5% alcohol, it's perfect for a guilt-free afternoon glass while you're hiding eggs in the garden! 
Easter price: £11.50 down from £12.75
Sicily doesn't have the monopoly on volcanic soils in Southern Italy. There are vines planted on the slopes of Mount Vesuvius too, and those are the vines that produced this little beauty. It's made from a very rare local white variety and it's an intriguing paradox. The nose is all ripe, rich tropical fruit, but the palate is much more lively, refreshing and mineral. Lacryma Christi means 'Christ's tears', which makes it very apt for Easter!
Easter price: £15.30 down from £16.99
Fleurie is one of our favourite Beaujolais crus. Don't be fooled by the flowery name - we love the extra depth and spice you from a good Fleurie. This one is great, made by an organic producer using fruit from ancient vines in the top-rated La Madone vineyard. Ripe cherries and herbs are held up beautifully by that Fleurie depth and structure. Obviously we can't speak directly for the biblical mother this wine is named after, but we like to think she'd approve!
Easter price: £15 down from £16.49
Finishing up with a toothsome treat and one of the best-named wines in our range. Pass The Cookies! is a delicious dessert wine from north-east Italy, made from semi-dried, early-harvested grapes. The reason this passito method is used is to keep acidity levels high but also concentrate the sugars, so that the end wine has a superb balance between sweetness and freshness. Dynamite with chocolate or cookies. Or chocolate cookies. 
Easter price: £17 (50CL) down from £18.99
--
If you have any questions about these or any of the hundreds of others in our range, please don't hesitate to drop us a line. Team Butler is always here to help!