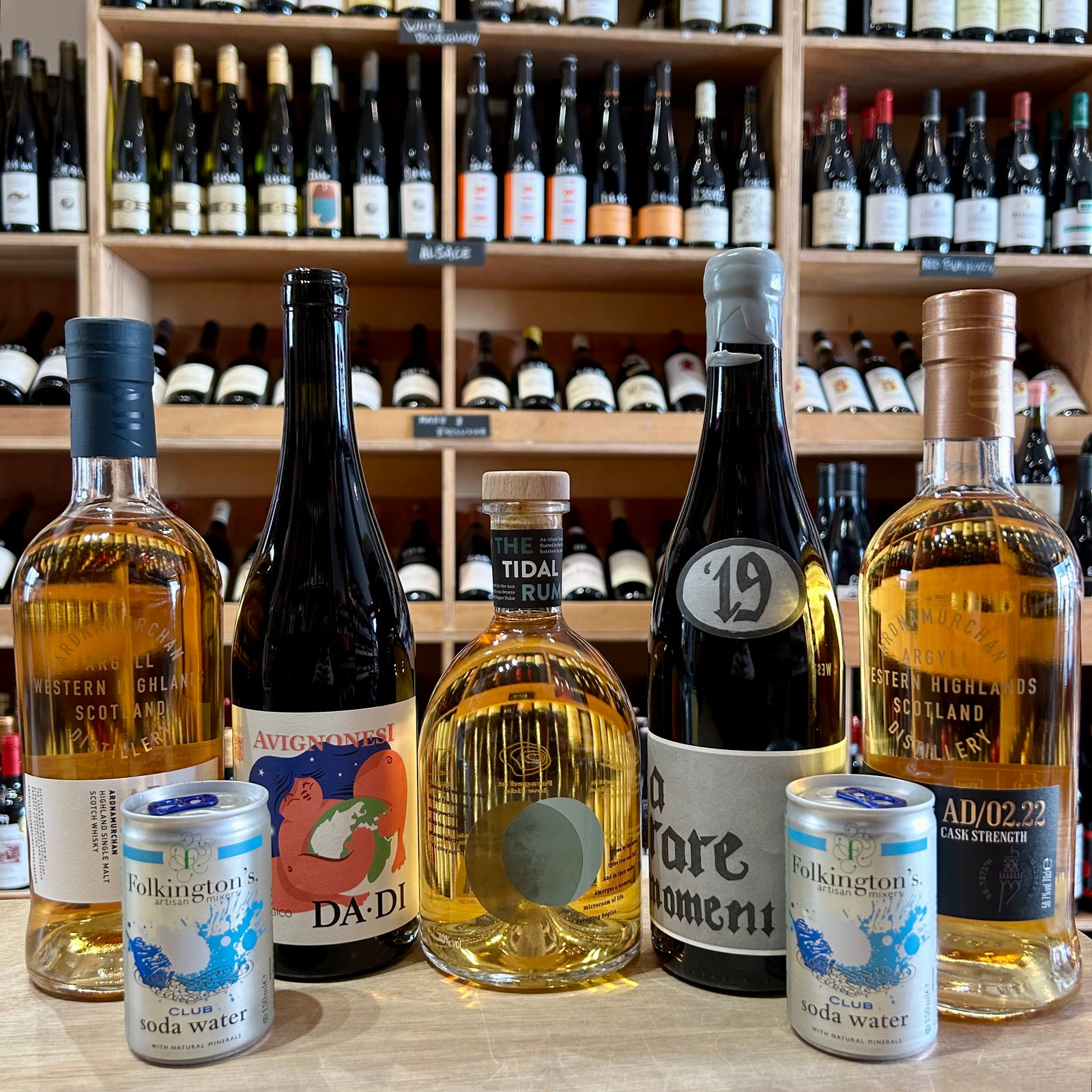 Father's Day is a special occasion to celebrate all of the fathers and father figures in our lives. This is a time to recognize the different significant men who have played a role in shaping our lives. At Butler's we believe that the best way to show appreciation for these prominent figures is to raise a glass of their favourite drink.
We are excited to feature some excellent options for Father's Day gifts this year. The Avignonesi Da Di Toscana Sangiovese 2021 is a fantastic choice for any wine-loving father figure. "Da Di" is a Chinese word for earth/soil or sometimes clay which is fitting for the men who help to shape us. This organic and very naturally made Sangiovese has a bright, fruity flavour that pairs well with grilled meats and hearty pastas. It's the perfect addition to a Father's Day dinner or a relaxing evening on the patio.
For the dad who enjoys a good whisky, we recommend the Adelphi whiskies. Adelphi is a highly respected Scottish independent bottler, known for their exceptional single malts, check out our full range here. One of our favourites is the Adelphi Distillery Ardnamurchan Single Malt batch AD 042202 70cl. This single malt whisky is aged in oak casks and has a distinctive flavour profile with notes of citrus, vanilla, and honey. It is a great gift for dads who appreciate a fine single malt with a unique character.
If your dad is a whisky enthusiast who enjoys cask strength whiskies, we recommend the Adelphi Distillery Ardnamurchan Cask Strength 58.7% 70cl. This single malt whisky is bottled at cask strength, giving it a bold, intense flavour. It has notes of toffee, cinnamon, and dried fruits, and a long, warming finish. It's perfect for dads who like to take their whisky tasting to the next level.
If your dad likes to try something new and exciting, Blank Bottle a Rare Moment is an excellent choice. This exclusive South African red blend is made from a combination of Shiraz, Grenache, and Cinsault grapes. It has a bold, complex flavour that's perfect for adventurous palates. Plus, the unique label design makes it a conversation starter on any wine rack.
Finally, for the dad who enjoys a good rum, we recommend Shorts Boy Distillery Tidal Rum. This small-batch rum is started in the Caribbean and finished in Jersey by infusing local seaweed and other locally sourced ingredients. It has a smooth, mellow flavour with hints of caramel and vanilla. It's perfect for sipping on its own or mixing into a refreshing cocktail.
While whisky is often associated with winter, it's actually a great choice for spring and summer too. Whisky and soda is a classic cocktail that's perfect for sipping on a hot day. Simply mix a shot of your dad's favourite whisky with soda water and ice, and garnish with a twist of lemon or lime. It's a refreshing and sophisticated drink that's sure to impress.
We hope these Father's Day gift ideas have inspired you to raise a glass to the father figure in your life. Cheers