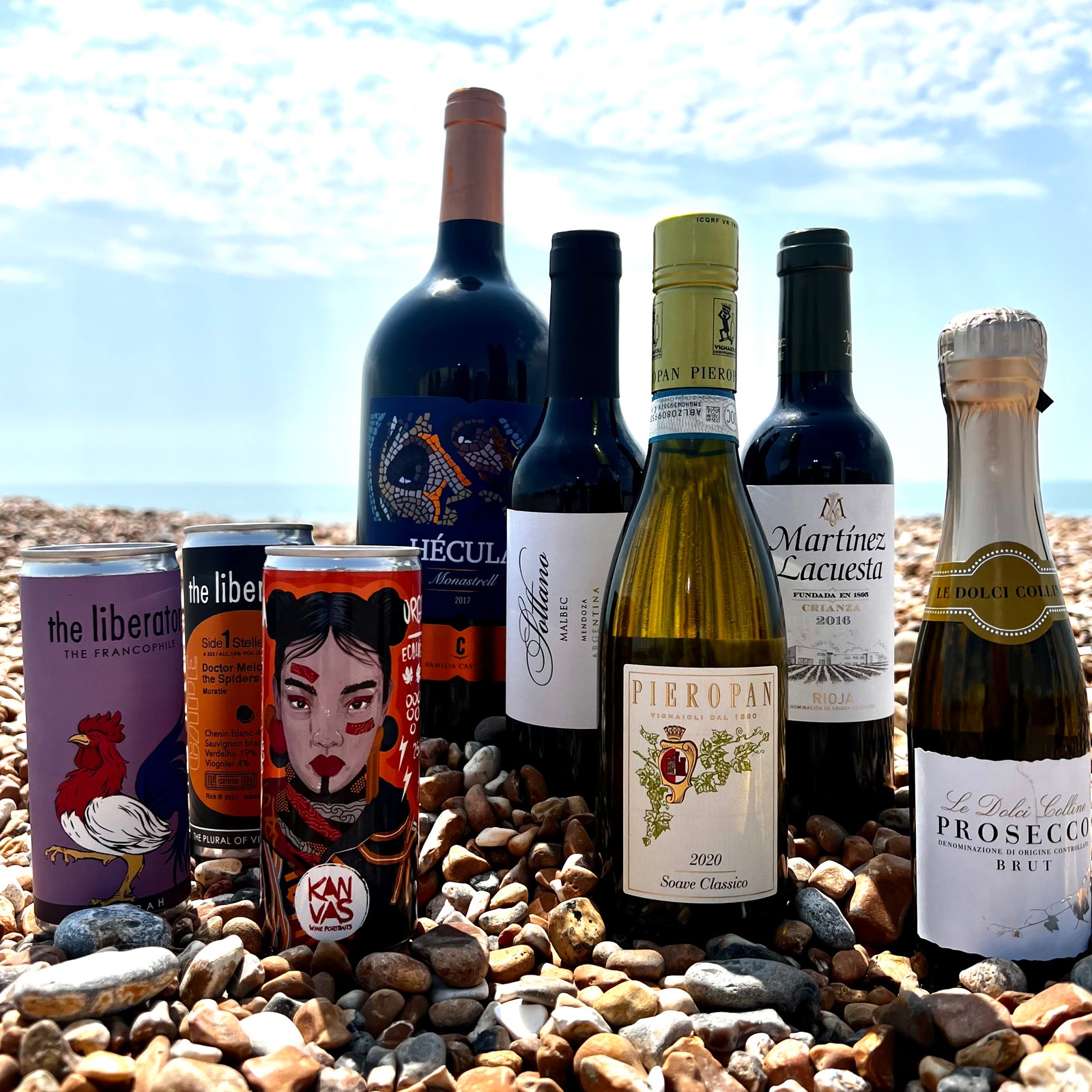 We are in peak festival season and thank the lord normality has resumed in this fun-tastic field! If you are heading to a field of any kind, whether it's to party hard, relax with friends or give the kids the space to run and be free, you will, no doubt, need some supplies! Luckily we have the finest array of festival refreshers in a range of shapes and sizes! 
Tiny wines for your pocket… 
CANS! Lightweight and lovely.
A couple of rare and exclusive wines in a can from South African, Master of Wine, Richard Kelley - AKA 'The Liberator'. 
We also stock an Organic and vegan Spanish Garnacha from Catalonia.  

A couple of our most popular wines feature here in 37.5cl size. For fans of the Lopez Crianza Rioja or Sottano Malbec, these are perfectly portable miniature versions! 
Big wines to share with your friends… 

These 1.5 litre bottles only equate to two bottles of wine. They are not only a show stopping addition to a special celebration but a showy and convenient way of sharing wine with a group of pals! They start a a bargain price of £22.99 for the Castaño Monastrell from Spain!
We have a discounted Portuguese 3-pack which includes a stunningly refreshing Bairrada Fizz, a Drink ME Douro White and a tin of delicious fish! 
...and a beach and picnic 3-pack, which includes a tin of fish, a half bottle of Sottano Malbec and a half bottle of the outstanding Pieropan Soave.