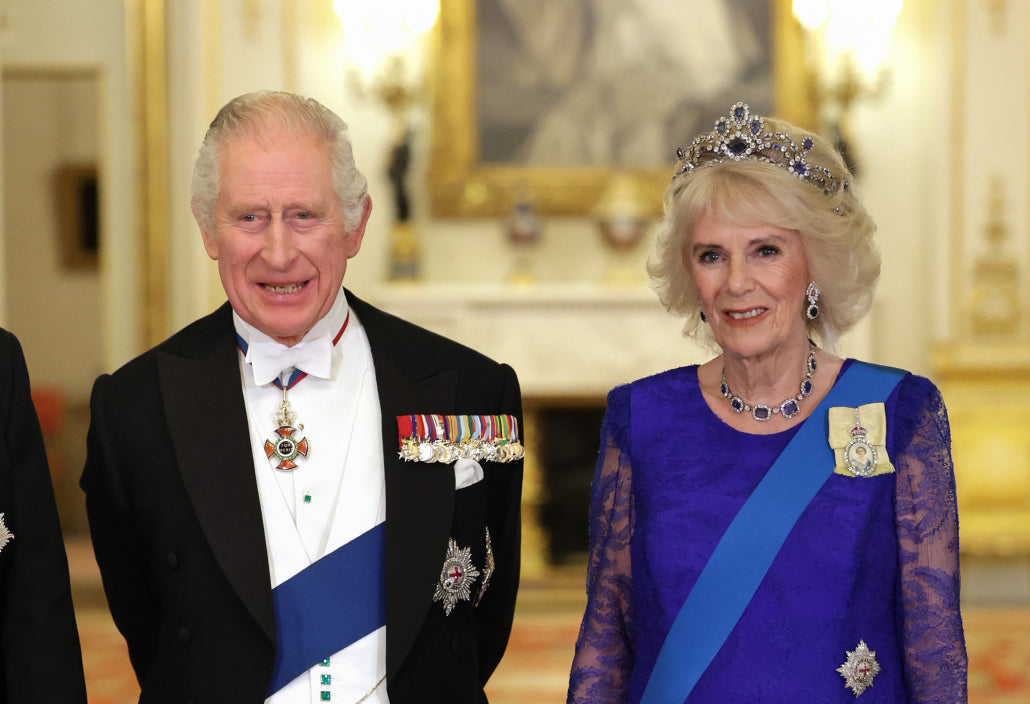 On Saturday May 6th of this year the country will be joining together to witness the coronation of King Charles III and his wife Camilla at Westminster Abbey in London.
This once in a generation moment is a fantastic way for us all to come together and celebrate as a nation. Luckily at Butler's we are always ready with a selection of top-notch wines and spirits to mark this special occasion in a truly royal fashion.
We cannot look to the future without first remembering the past. Taking it back to Queen Elizabeth II diamond jubilee in 2012 we are showcasing a Butler's favourite and a first-class Sussex star: Ridgeview Bloomsbury- Served to Royal attendees of the Queens Jubilee this English Sparkler is a fantastic all-rounder and the signature blend of the estate. Chardonnay makes up the lions share providing the floral, ironed crisp elegance with both Pinot Noir & Pinot Meunier taking the balance. The Pinot's work together to provide rich fruit and high-toned perfume respectively. Bloomsbury is the perfect accompaniment for any celebration being dry, elegant and palate provoking. 
Another local legend that would bring some sophisticated sparkle to the celebrations is Rathfinny Rosé Brut 2018 - A pale pink Rosé in colour with a sublime nose of Seville orange cream and flat peach, a vibrant palate of wild strawberry coulis and candied mandarin zest with a white pepper and satsuma sherbet finish, a versatile style that will uplift a variety of food and bring a burst of fruitiness to the proceedings.
Wake up and have breakfast like a king on this special day with our fruity Foxhole Hyke Orange Gin - It's known that King Charles is a fan of fruit first thing in the morning and while we highly recommend this healthy start to your day, we also have a naughty Butler's twist. Mix this top-notch citrus gin with one of our English sparkling wines for an elevated buck's fizz to really kick start the day. Made with reclaimed oranges and discarded grape pomace from English winemakers you'll be doing your bit to reduce food waste while you toast!
Another culinary favourite of the King is cheesy baked eggs, a brunch staple in the royal household. You're free to use whichever cheese is your preference however it is recommended by his Highness that you go as local as possible and support our wonderful cheese industry. Our top pick for a perfect pairing is Breaky Bottom Michelle Moreau 2014 – From a remote 6-hectare vineyard in the South Downs National Park run by expert winemaker Peter Hall. A Chardonnay dominant traditional method sparkling wine that has the perfect balance of rich savoury notes and zesty acidity to elevate this dish. Click here for a recipe from Good Housekeeping.
If you'd like to go full tilt British tradition you can't beat a bit of afternoon tea and one of our favourites to include with this is Victoria sponge and a bottle of Ridgeview Fitzrovia. An undeniable classic and easy to make, the light sweet sponge and fruity jam flavours are perfectly enhanced by the zesty red fruit character of this English rosé fizz. Click here for a fantastic Mary Berry recipe.
As your celebrations make their way into the evening make sure you do it in style. King Charles and James Bond (2 British icons) are both known for enjoying a martini and we have an incredible product for you to create your own. Pleasant Land Distillery White Cliffs Gin is a small batch gin from a Kent based family distillery that are dedicated to sustainability and environmental protection. Their gin is classic in its flavour which makes it perfect served as a martini (shaken or stirred). 
We wish you all a wonderful bank holiday weekend, filled with some right Royal fun (and wine!)