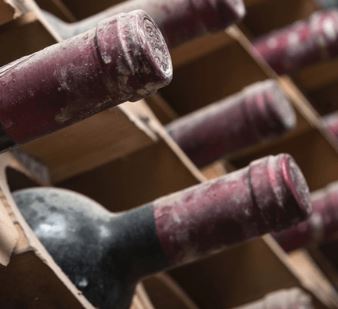 An integral part of wine is its capacity to mature, or change with time. We've all heard in recent years the discoveries of troves of wines from the previous few centuries, hidden away and then auctioned in grand affairs. What's it all about? Is older wine better? Can it all age? And how do we deal with it once it's reached that all important age.

Should It age?

I suppose the first and most important point is that all wine is different, and while some wines have long futures ahead of them the vast majority are designed to be consumed within one or two years of purchase. This does not detract from them or suggest they're of any lower quality, some of the finest wines in the world drink best in their youth, while others may demand years of ageing before becoming drinkable.

Why do we age wines?

In the bottle, masses of tiny biological changes occur to wines that over time transform its flavour, texture, colour, aroma and character that can simply only happen through ageing. They're things you can't fake, or make happen quicker so the only thing to do it hide them away.

White wines gain colour and weight, developing richness often associated with a potent stone fruit and nutty character. Traditionally riesling and other aromatic grapes gain an oily, Diesel esque aroma thats alot better than it sounds.

Red wines on the other hand lose colour and weight, Tannins fall from the wine and along with some acid become sediment (We'll get to that). Earthy, leathery aromas come first followed by the eventual development of unique mushroomy, or 'Forest Floor' elements that are also found in mature white wines.

The sheer complexity of these wines makes them highly attractive to wine drinkers, and that in itself is why we age them. It's purely for the experience.

How do we do it?

Wines need to be stored at a consistent temperature in a dark and damp environment.In deep and dark cellars, some wines can age for half a century with ease. The game is keeping the corks in prime condition, which is nicely moist. Warm cupboards next to the boiler, or under the kitchen sink are no good. Oxygen and sunlight are real enemies, between them they'll turn wine to vinegar or tasteless soup in a remarkably short time.There's little way to be sure it's worked before opening, so be aware that merchants will generally not accept these items returned, including ourselves. Keep that in mind should you wish to get stuck in!

What do I do with it?

There's an element of care involved in the process of actually drinking the stuff. First of all, if you've read the previous few paragraphs and thought 'Hey, I don't like the sound of nutty mushroomy white wines', then stick with the young and fresh. If you thought 'Hey, that sounds great!' then continue onwards. You'll need a quality, and I mean double hinged actual helix corkscrew like those from Pulltap or Murano. Buy your wine from a reputable source such as a quality merchant.
Once you've got those, you're going to need a decanter. Gently, screw in your corkscrew all the way to the end of the helix and very gently draw out the cork. It might fall to pieces, don't panic. If it does fall to pieces, decant the wine but use a funnel lined with muslin cloth to take out those cork pieces. Just because the cork gave up on opening doesn't mean it had stopped sealing the wine.

In one piece? All good. Decant it very conservatively, don't go draining the bottle vertically. Those sediments are made up of tannin and acid, they taste terrible and you'll have to wait an age to drink the wine while they settle, so gently pour and keep them in the bottle. Once decanted, let it air for a while, at least half an hour though sometimes it can be several before the wines come to life.

Fancy it? Here's a few suggestions from our cellar that are a good entry point:

Quinto Do Valdoeiro Bairrada Reserva 1998 £32.50

Valpiculata 1999 £14.50

Vieux Telegraphe Châteauneuf Du Pape 1995 £69.50

Chateau De Beaucastel Châteauneuf Du Pape Blanc 2002 £45