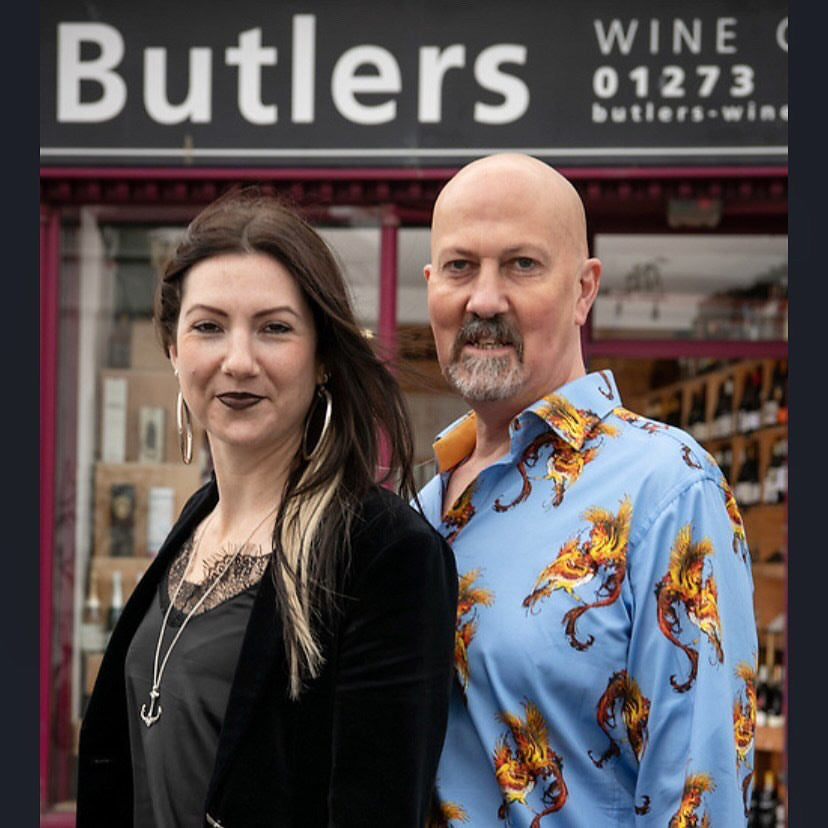 CASSIE GOULD
1. What made you want to be an Independent Wine Merchant?
Henry's Dad started the business so he grew up in the business. When he was old enough he bought both his parents out over time and took it over to keep the legacy going. I joined much later on but would always favour an Independent, as we have absolute control over what we stock, who we work with and the image we put forward of our business etc, basically we are our own bosses. We can be light on our feet, and stock what we want, and deal with who we want, to a certain degree.
2. Coming out of the grip of the pandemic, what do you see are going to be the biggest challenges for Indies such as yourself?
We are currently seeing many problems and delays with stock coming to us. We are coming out of the pandemic and dealing with Brexit! During the pandemic we had to switch the business from retail to online only and managed to reach more customers nationally, it's tough trying to keep these customers returning to us going forward and not go back to the convenience of supermarket wine shopping. It's also tough to maintain our online sales which we now also rely on as we still cannot open fully for retail. Since the restaurants and bars have reopened retail has drifted a bit, and wholesale accounts are more demanding. We are seeing many restaurants being let down by their regular suppliers with shortages of stock, we are finding the same. So it's a constant juggling act with no real consistency. Everyday is different.
3. And conversely, what are the opportunities?
We have been able to take a view of the business as a whole and make changes that we probably wouldn't have done otherwise. We have managed to find a better work/life balance which has been missing since forever. We have changed opening hours to suit us. We have more time to develop our website, social media and promotions and expand in other more creative ways which is what I love doing. We have started podcasts, a youtube channel and some short videos which are fun and we get a good response to. Our increased Instagram exposure has resulted in direct sales from our customers and we have attracted the attention of new producers which has resulted in us importing new wines to add to our ever expanding range.
4. If you had to specialise in just one wine country, what would it be? And why?
That's a tough question. I would say that Portugal would be our favourite country. We have supported the wines from Portugal for over twenty years, and have found that our customers have responded well to our enthusiasm. Which is great, as it means we can buy more wines! Also my dad and family live there so it's more personal for us. We are also big fans of California, and these are often the wines we chose to take home. Also Henry loves Italian wines, Piedmont is his favourite region so we always hold a load of wines from all over Italy, many rare and limited.
5. What is your perfect food and wine match?
My perfect food match would be top quality Chardonnay with shellfish, a perfect match for any occasion. I'm thirsty now.
For the original article follow this link:
https://www.sittastings.com/sitt2021autumn/en/page/sitt-news-butlers-q-a